Thanks to all the players for helping to make this event a success.  Thanks to Phil C. for all his work preparing and running the event.  Thanks to Free State Brewery for donating prizes.  And thanks to Dave, Cory, and the Pizza West Crew and servers for their hard work and making all this possible in the first place.
A Division Bracket | B Division Bracket
Original Tournament Overview Page
I don't have the final qualifying standings.  If I get them, I'll post them.  Of course the seeding of the A and B Division brackets will give you the qualification placing.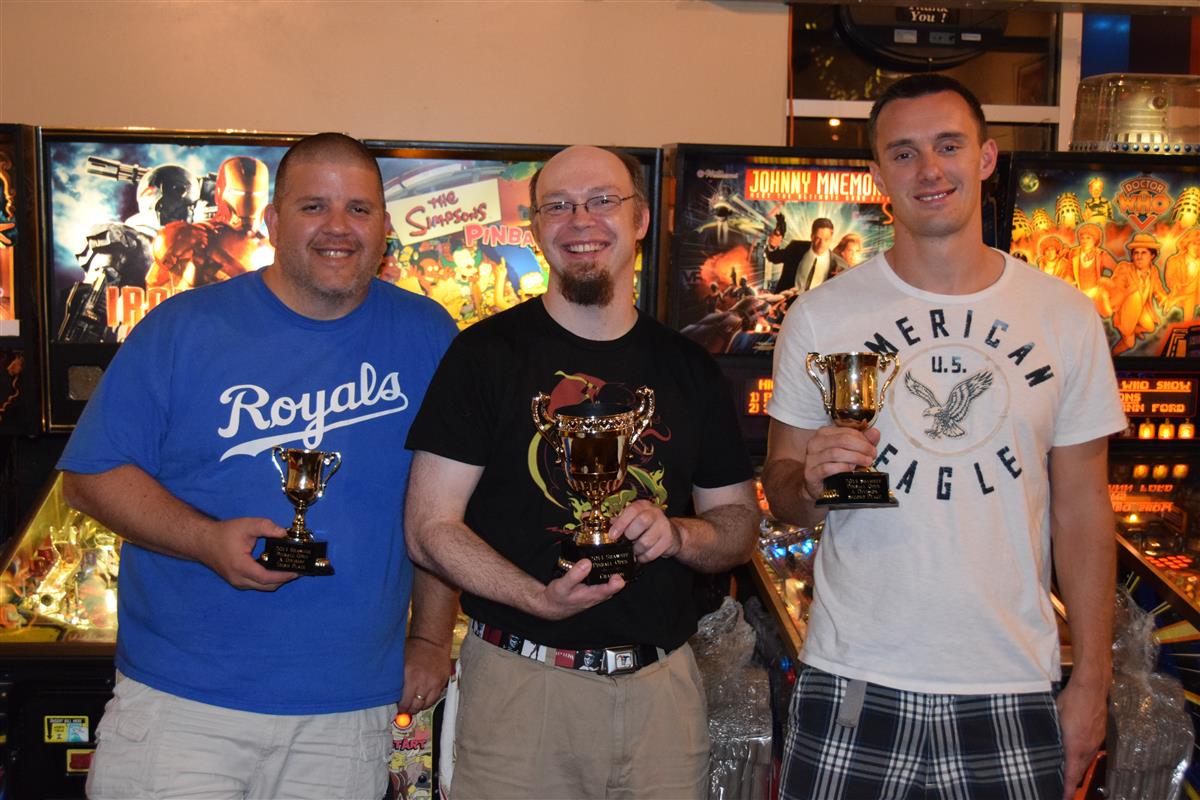 Congratulations to Adam M. for winning the 2014 Shawnee Open.  Jason S. placed second and Phil C. placed third.  Adam fought back from a semi-final loss to Jason and ground it out for the win.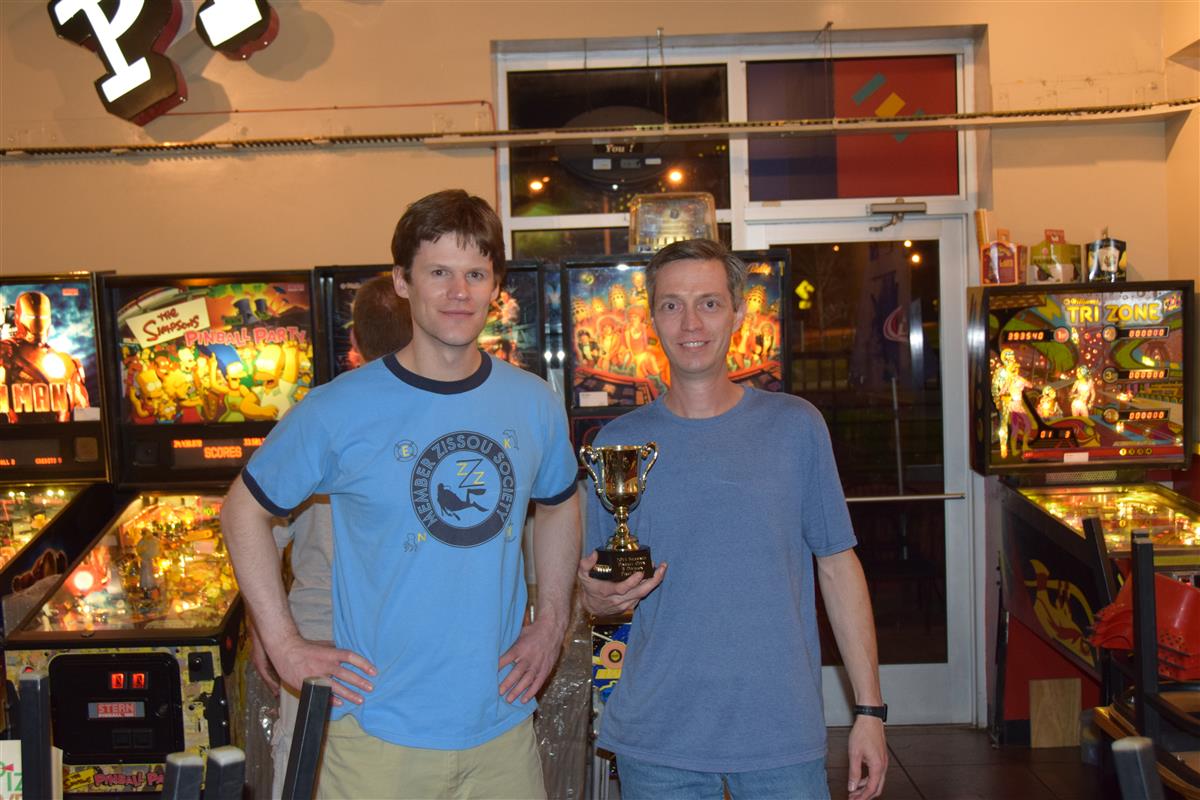 Erik A. placed first in B Division, and congratulations to Andrew R. for placing second and  Don B. for third.  Andrew and I had a little assistance as Don had to leave after the second round.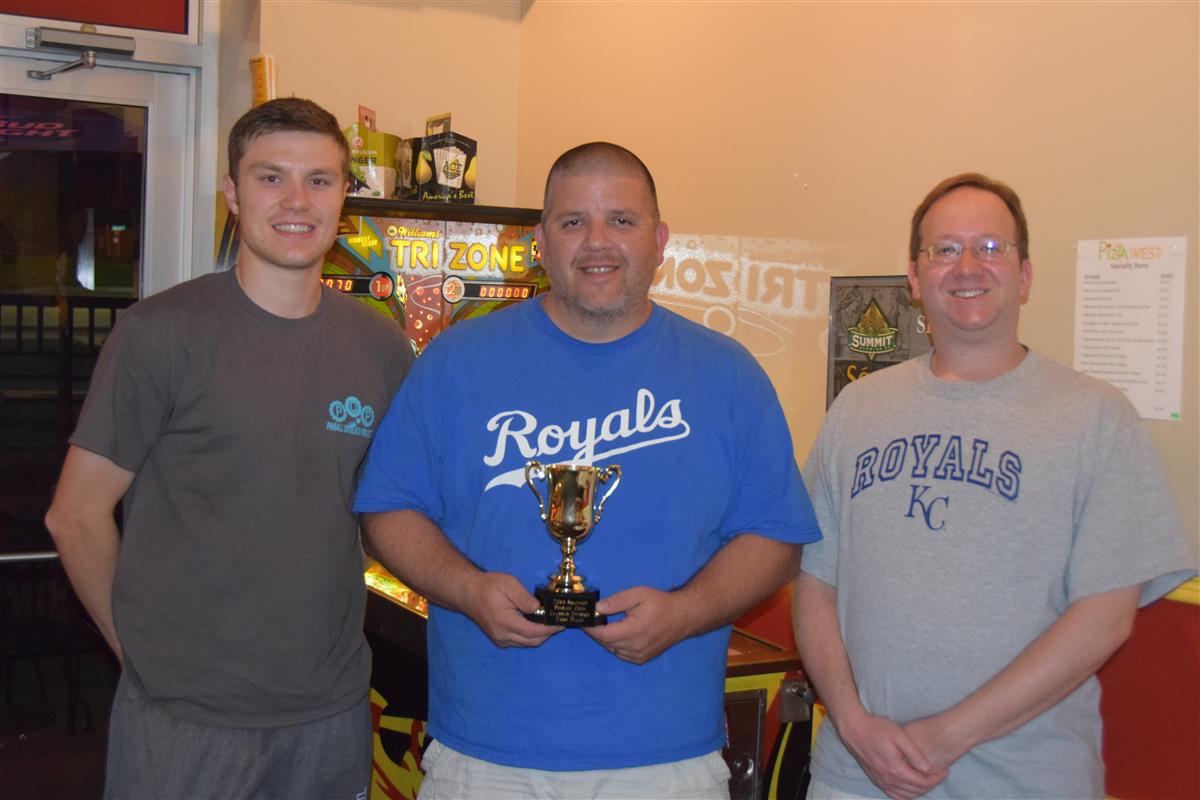 Congratulations to Phil C. for winning the Classic Division.  Dominic K. placed second, Logan H. placed third, and Lonnie M. placed fourth.  Tri Zone proved to be a beast for the final match.
Prizes and trophies were awarded in addition to cash payouts.  Thanks to Free State Brewery for their generosity.  They donated two signs, five T-shirts, and a $50 gift certificate.  (No, Phil's phone was not one of the prizes.)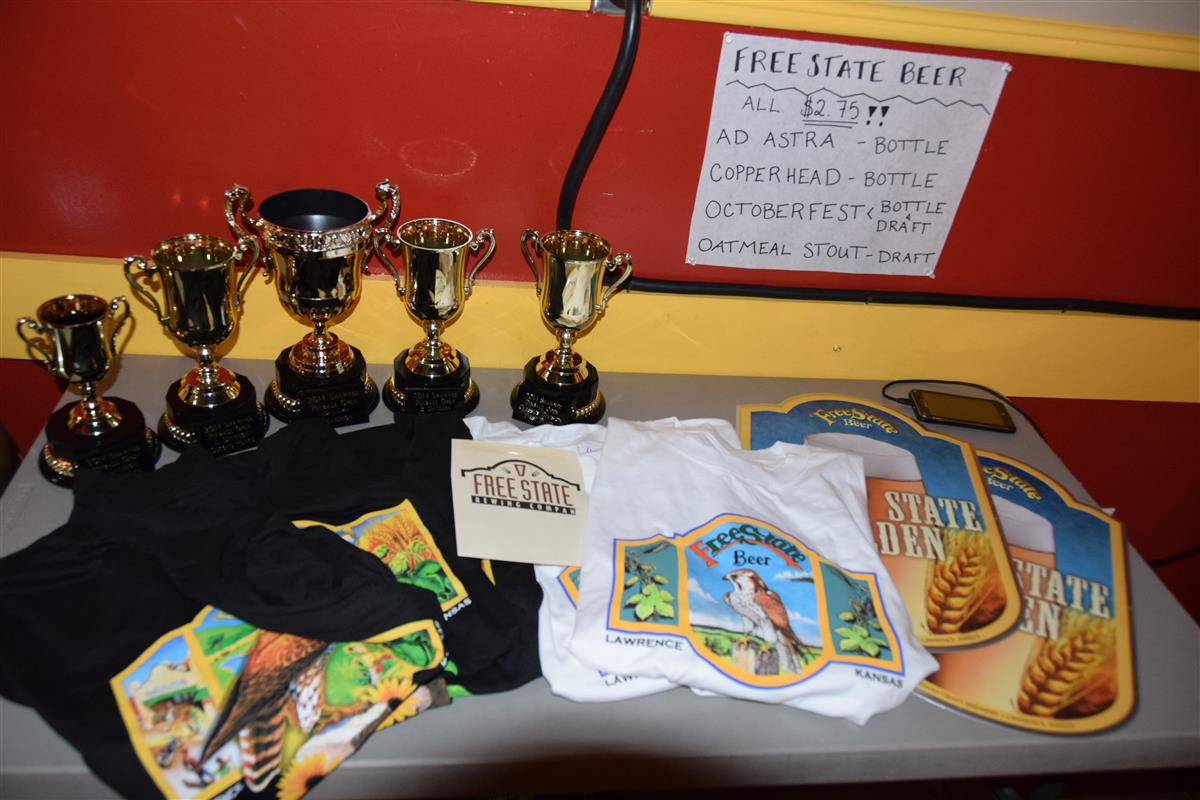 I know several people traveled from out of state to attend.  I appreciate everyone making the trip whether you came from hundreds of miles away or from across the metro.  I think the World Series games affected attendance, I know a few people didn't make it because of the games.  Thanks again, see you next year.