The 6th Annual Shawnee Open was held October 26-27, 2018.  Thanks to the 24 players for helping to make this event a success. Thanks to Phil C. for all his work running the event. Thanks to the Pizza West Crew and servers for their hard work and making all this possible in the first place.
A Division Bracket | B Division Bracket
Qualifying Results | Classics Qualifying
Original Tournament Overview Page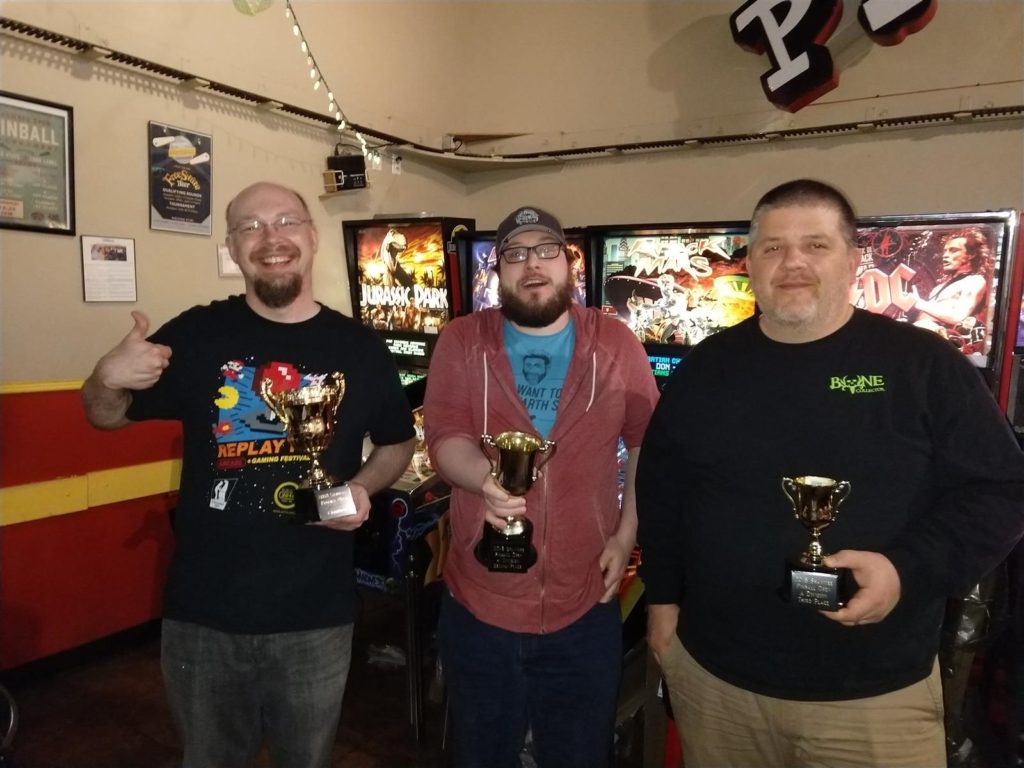 Congratulations to Adam M. for winning the 6th Annual Shawnee Open.  Steve H. placed second and Phil C. placed third.  We had 24 participants this year and our largest pot ever.  Thanks for the great turn out.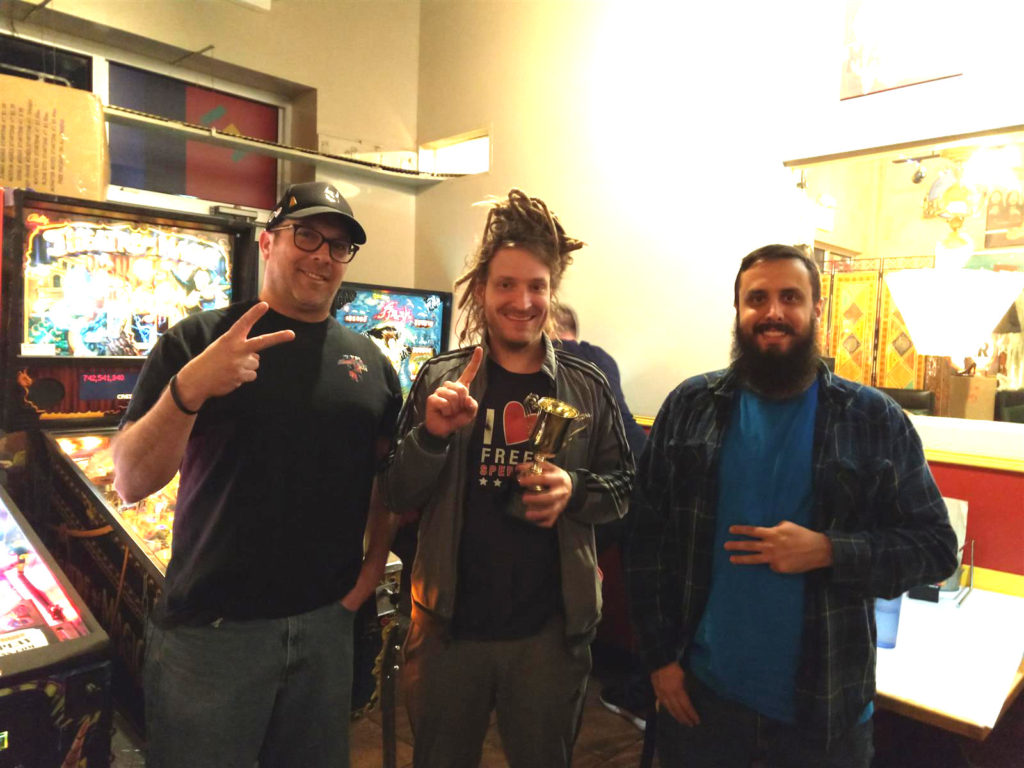 Congratulations to Eric G. for winning the B Division.  Artie S. placed second and Mark M. placed third.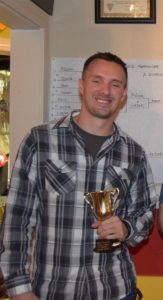 Congrats to Jason S. for winning the side tournament.  Mark M. placed second and Marion R. placed third.  I forgot to take a photo of the winners of the side (classics) tournament.  It isn't hard to find a photo of Jason holding a trophy so I reused one from the past.
There was a lot of great play and apologies for overlooking anyone's great scores, but I have to put out a shout to Steve H. for his 10+ billion game on AFM.  That's a great score under any circumstances, but as tough as the game was set up and with no extra balls that's quite an achievement.
See you next year.