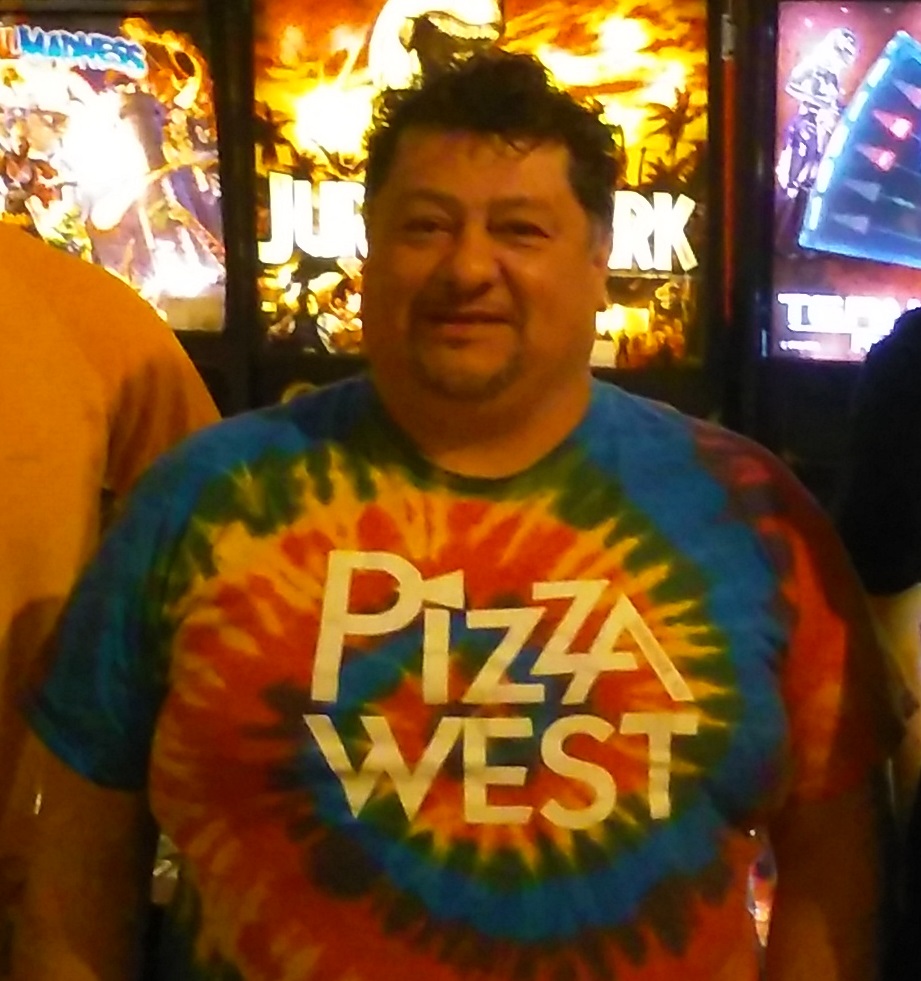 We lost one of our pinball brothers, Daniel Marez Jr, on July 16.  The next monthly tournament on August 20 at Pizza West will be a memorial event and fundraiser for Daniel's family.  Daniel was enthusiastic, outgoing, and welcoming to everyone that came to events in the community.  He was a great example of the kind of sportsmanship and camaraderie that make the pinball scene here in KC so great.
Details below.  If you are new to pinball and none of this makes sense to you, don't worry.  The main thing to know is August 20, 2016 and you can qualify from 2:00-8:00.  Finals will begin shortly after qualifying ends.
The format is the same as past Shawnee Open events.  HERB qualifying begins at 2:00 PM and will conclude at 8:00 PM. Finals will include at least A and B divisions (possibly C as well). Qualifiers 1-8 in A division, 9-16 B, etc. Finals will be PAPA style foursomes on three machines with the high seed getting choice of machine or order. Top two from each group advance to finals.  For more details see the 2015 Shawnee Open qualifying page.  We'll be using 7 games instead of 6 and won't have a side tournament.

Entry fee of $20. includes one attempt on each of the seven machines used for qualifying. Unlimited additional attempts can be purchased for $5. each or $20 for 5 attempts.
100% of the money collected will go directly to Daniel's family. Trophies are going to be donated for the top three in each division