The following photos are from when I was trying to sell the game.  Details of the game can be found at the following pages:
Wizard of Oz 1  Wizard of Oz 2  Wizard of Oz 3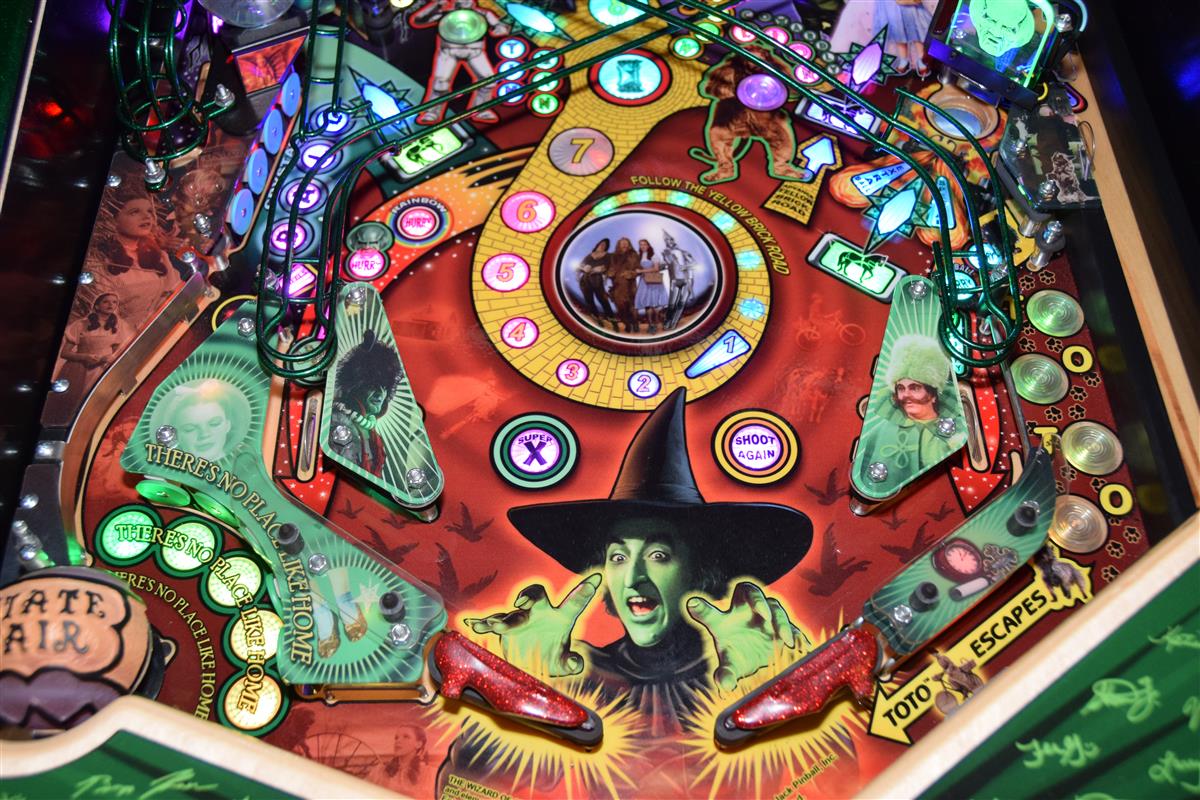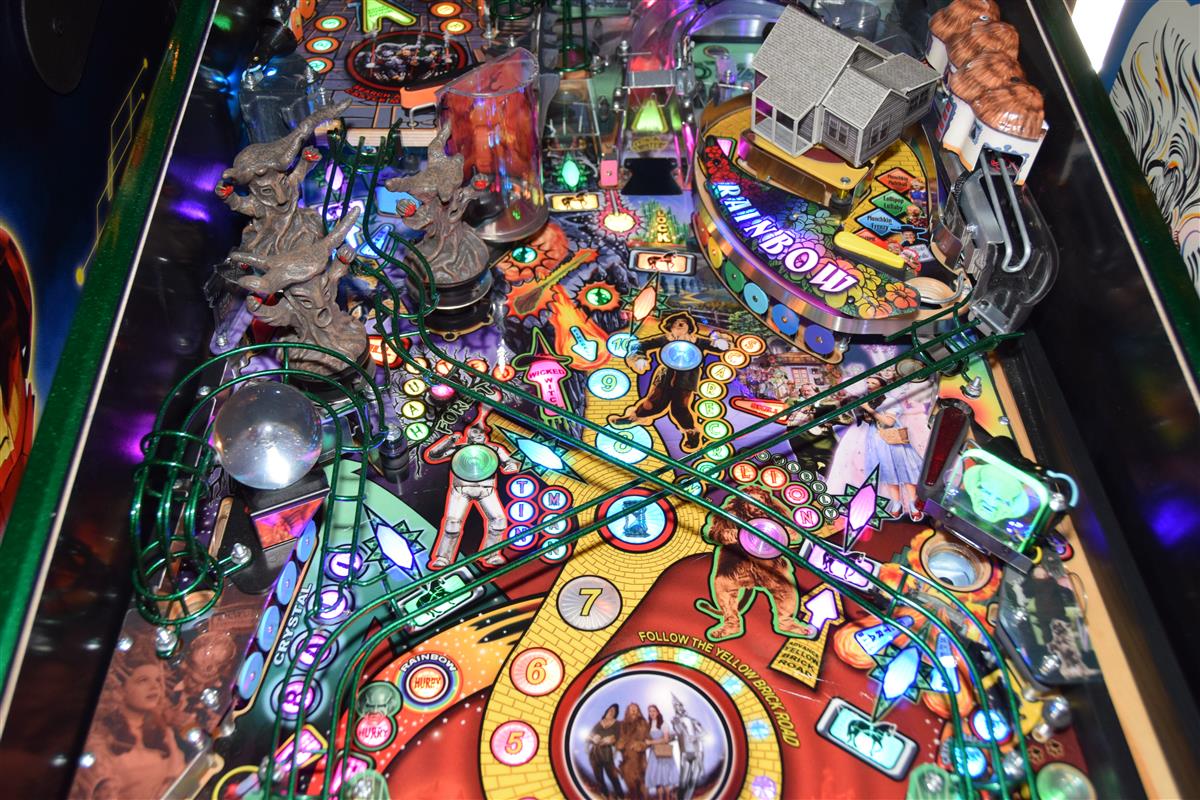 Cliffy protector has been installed on the Munchkin playfield edge.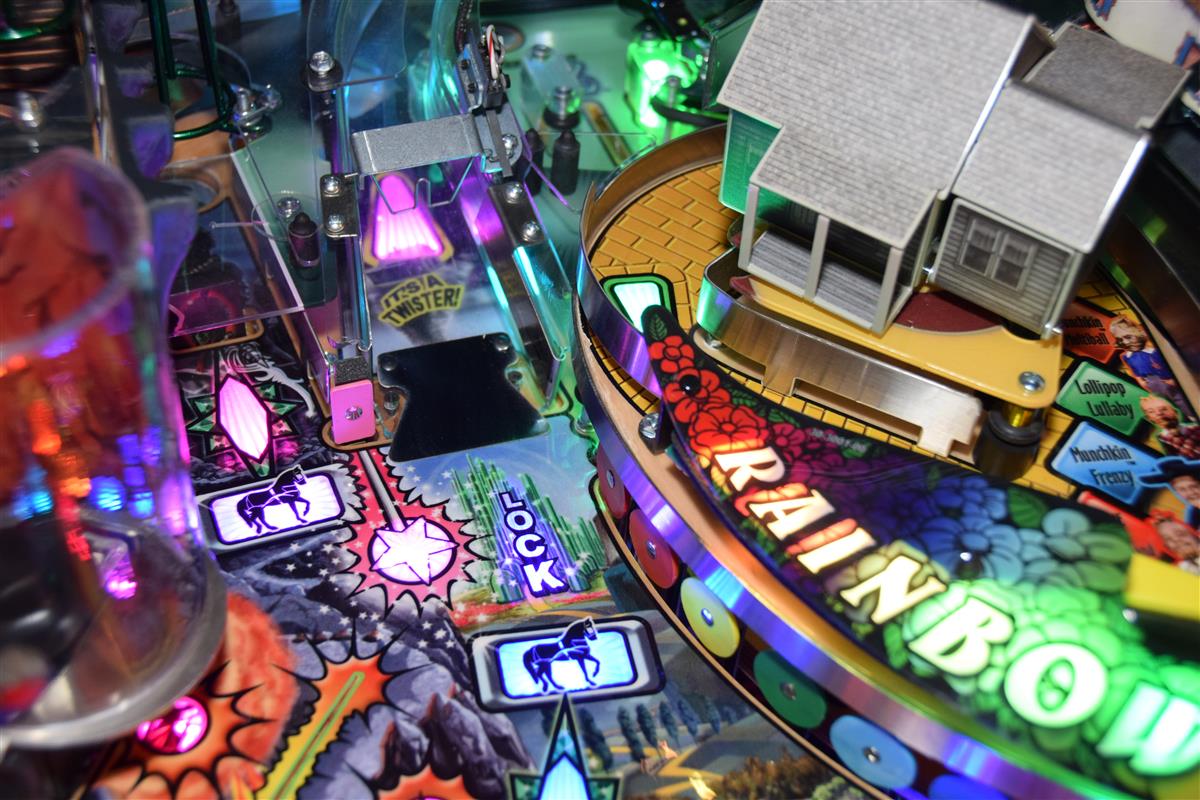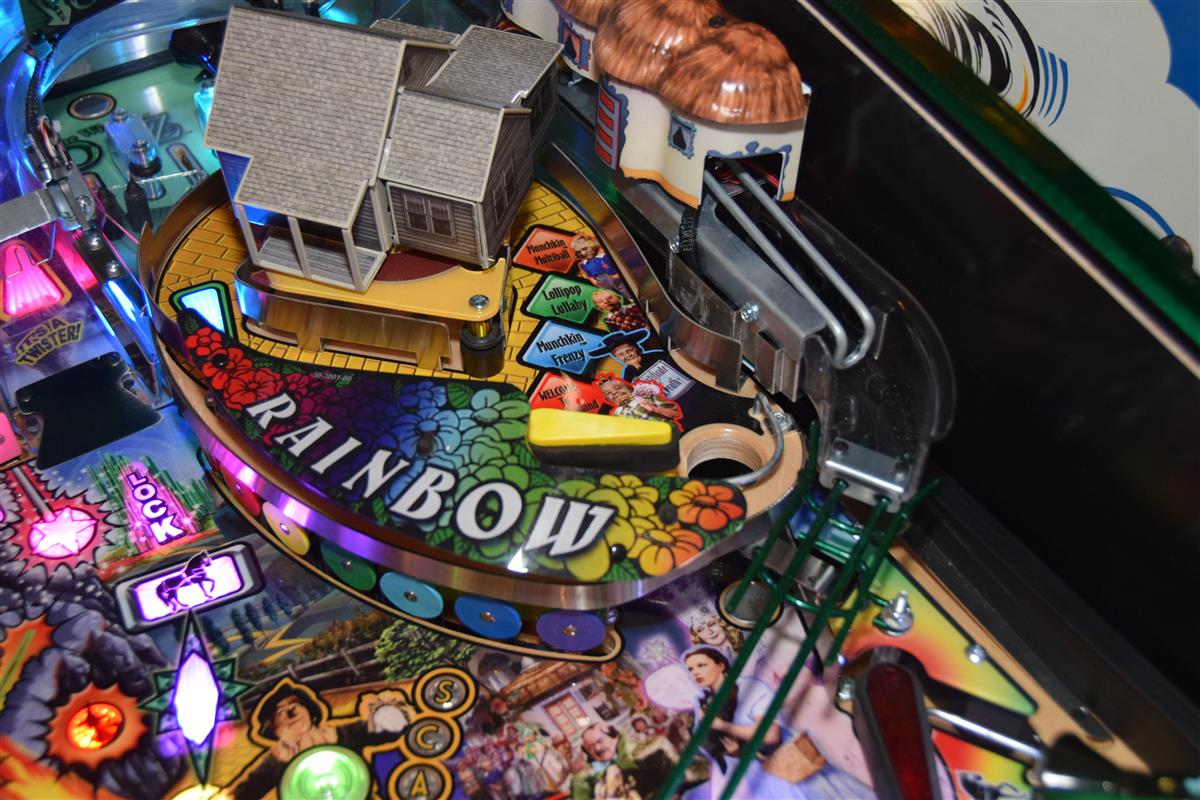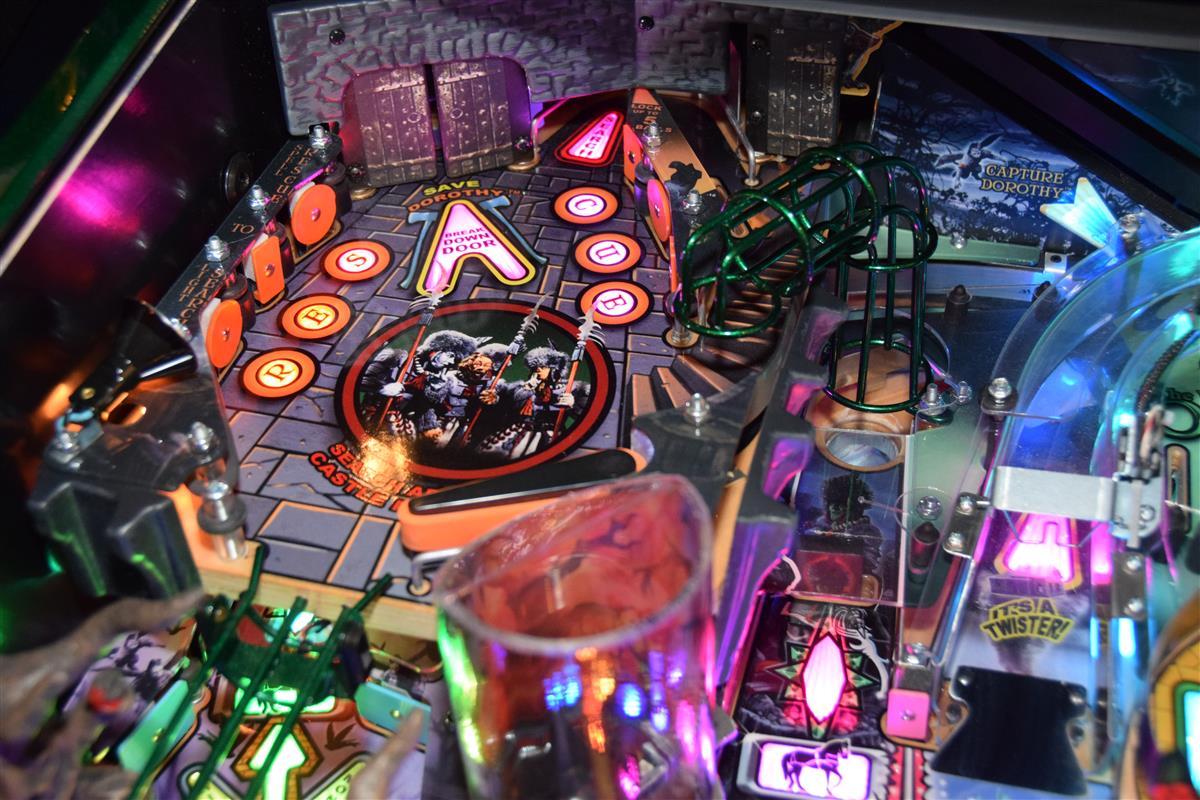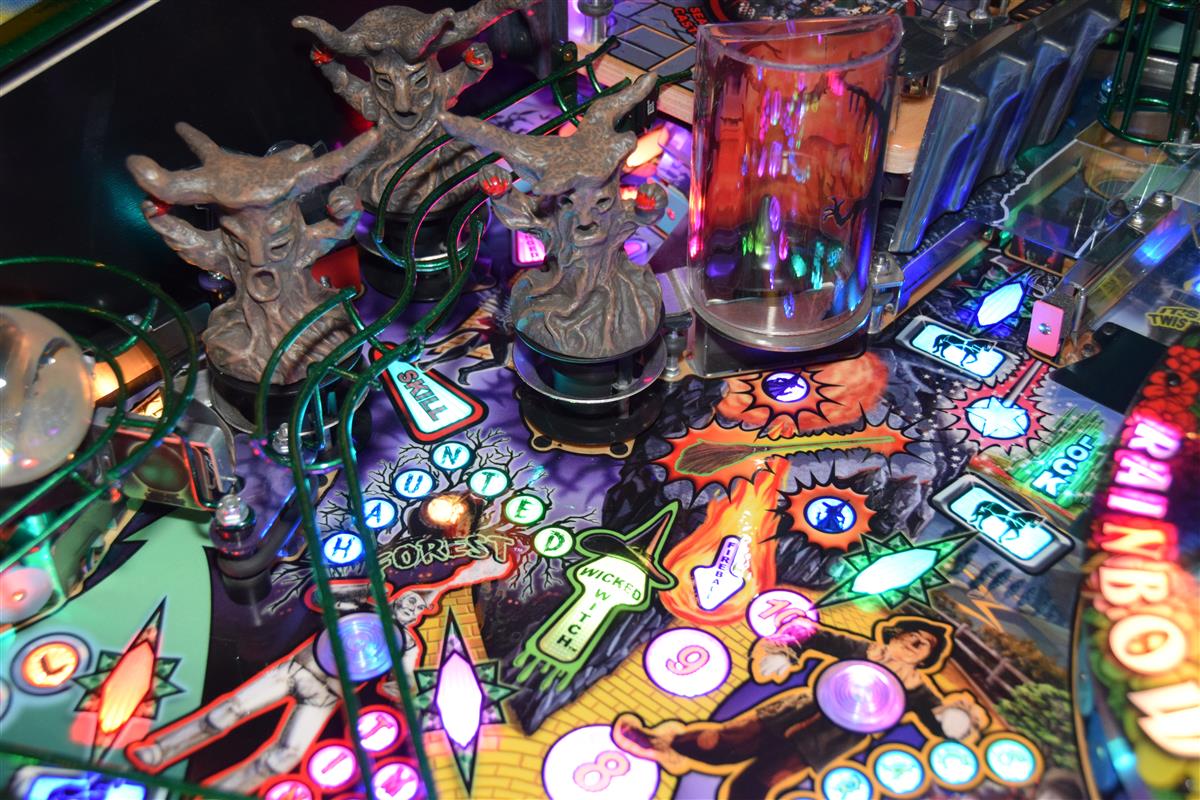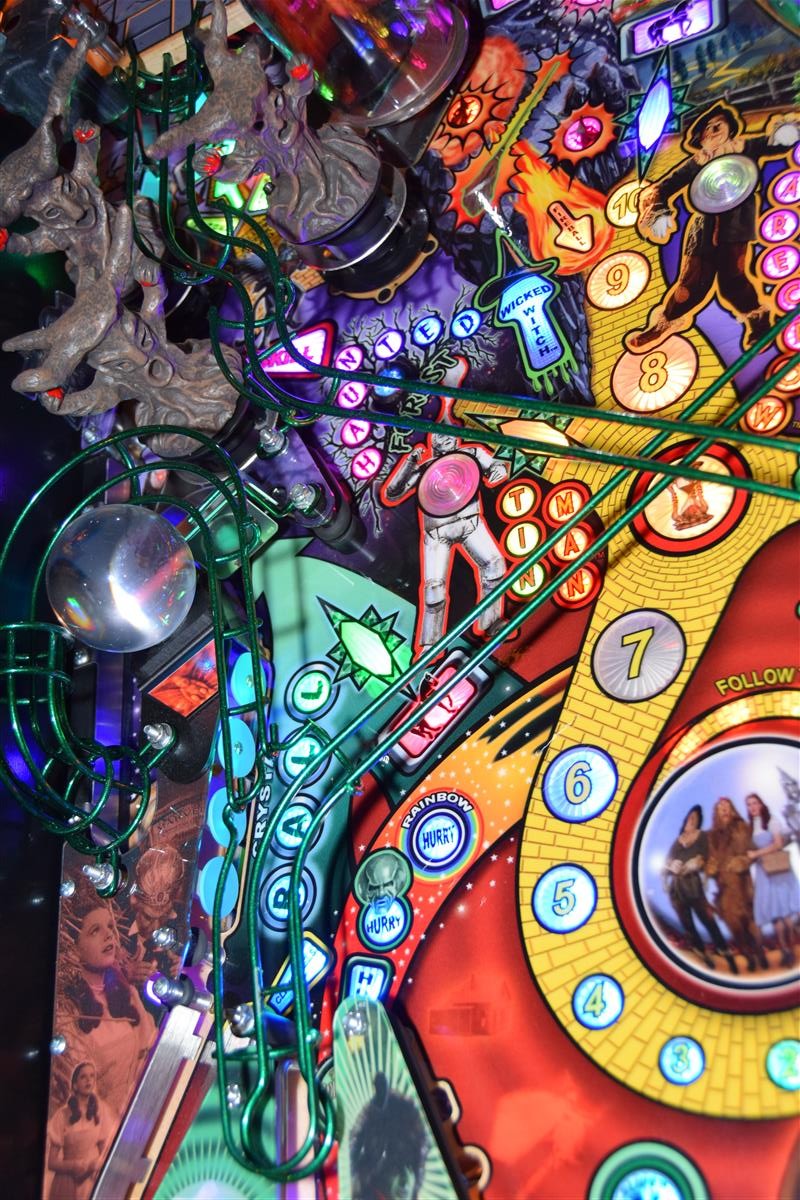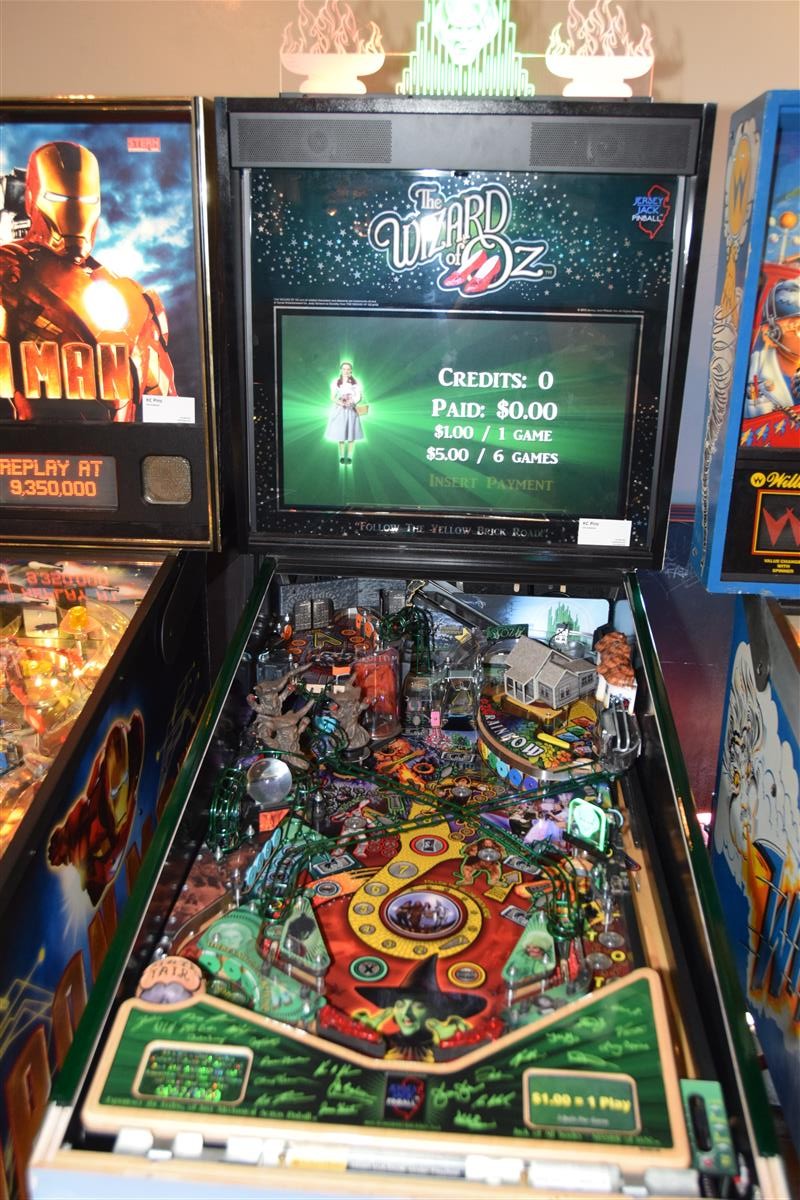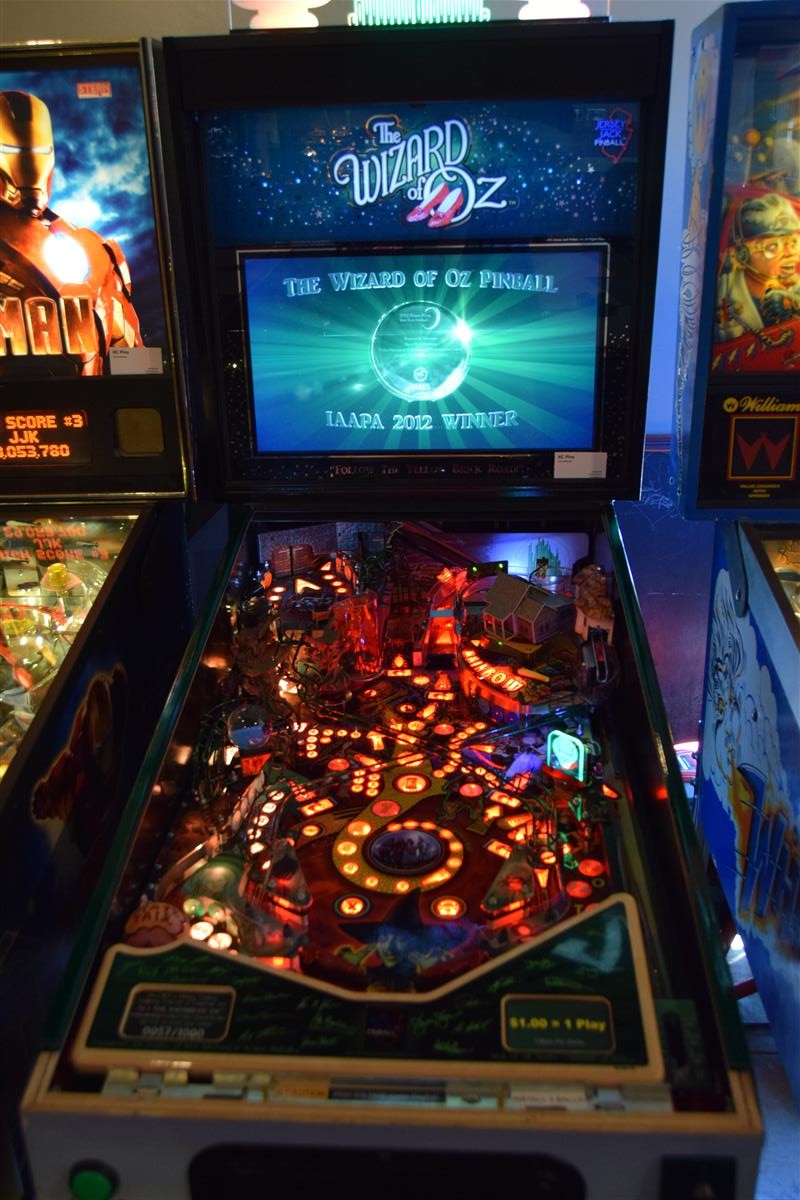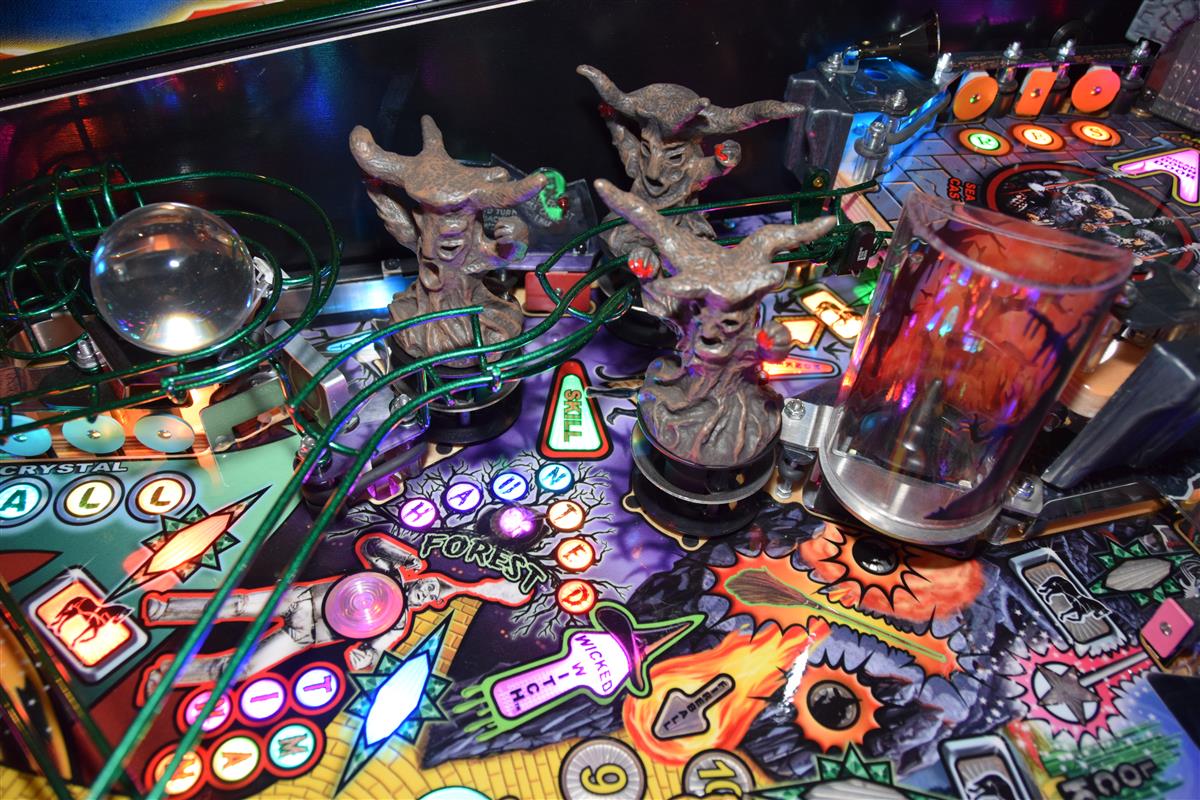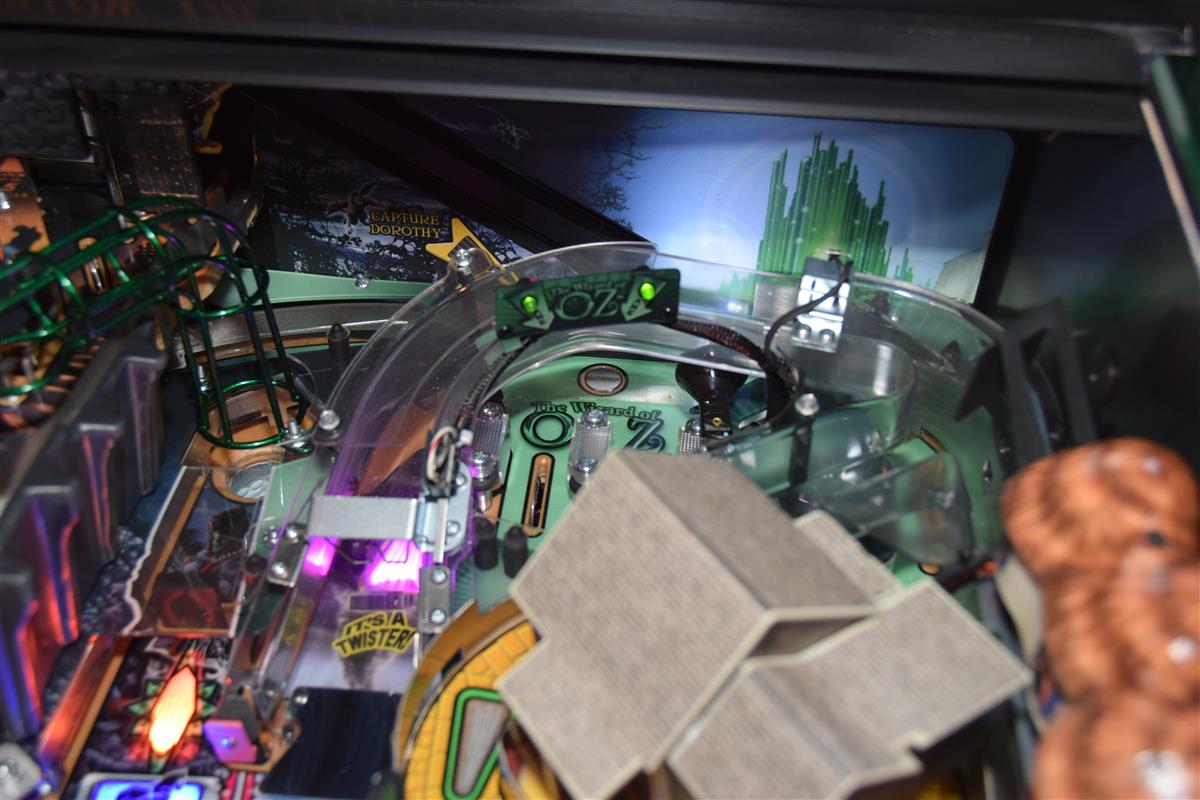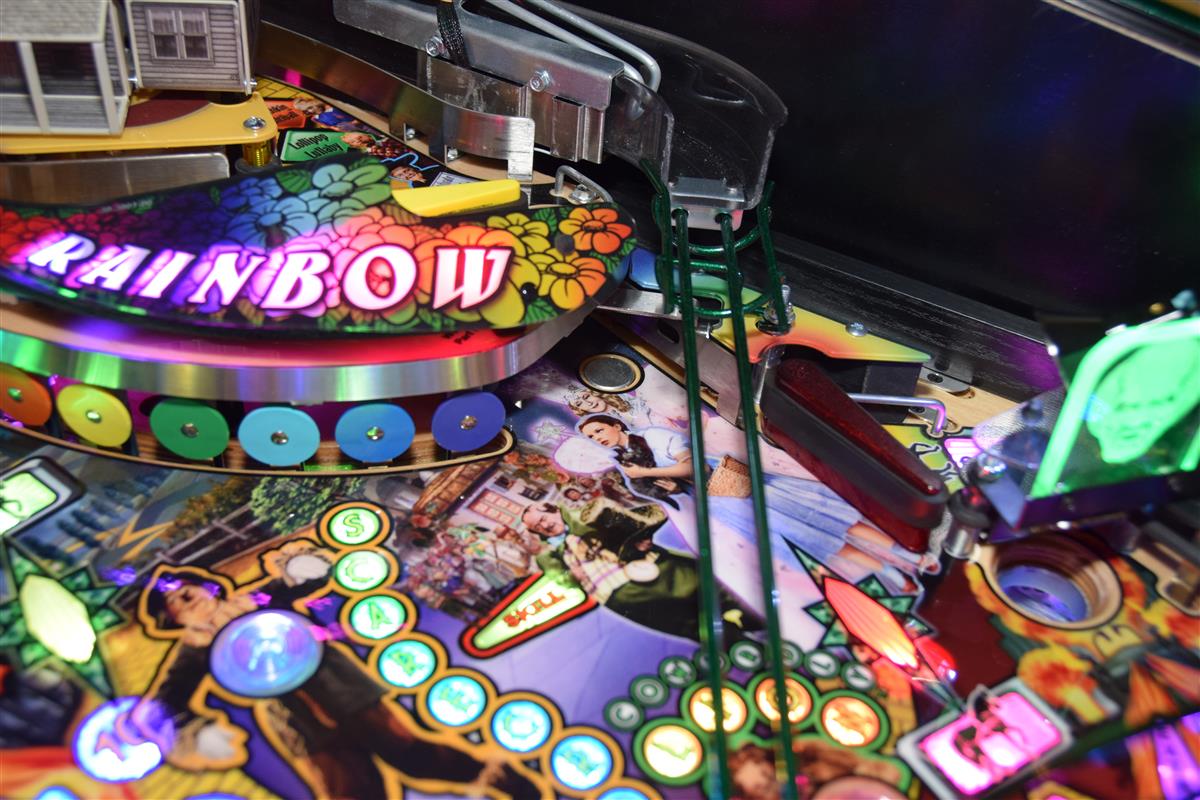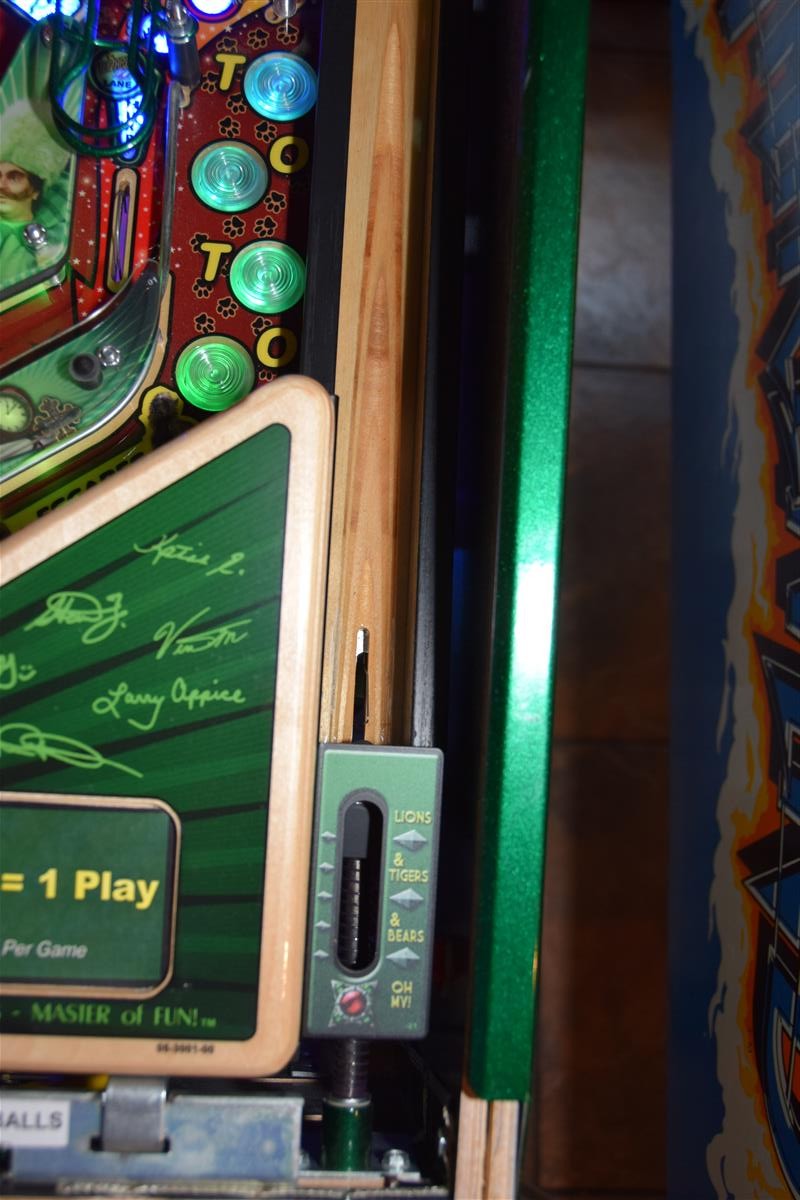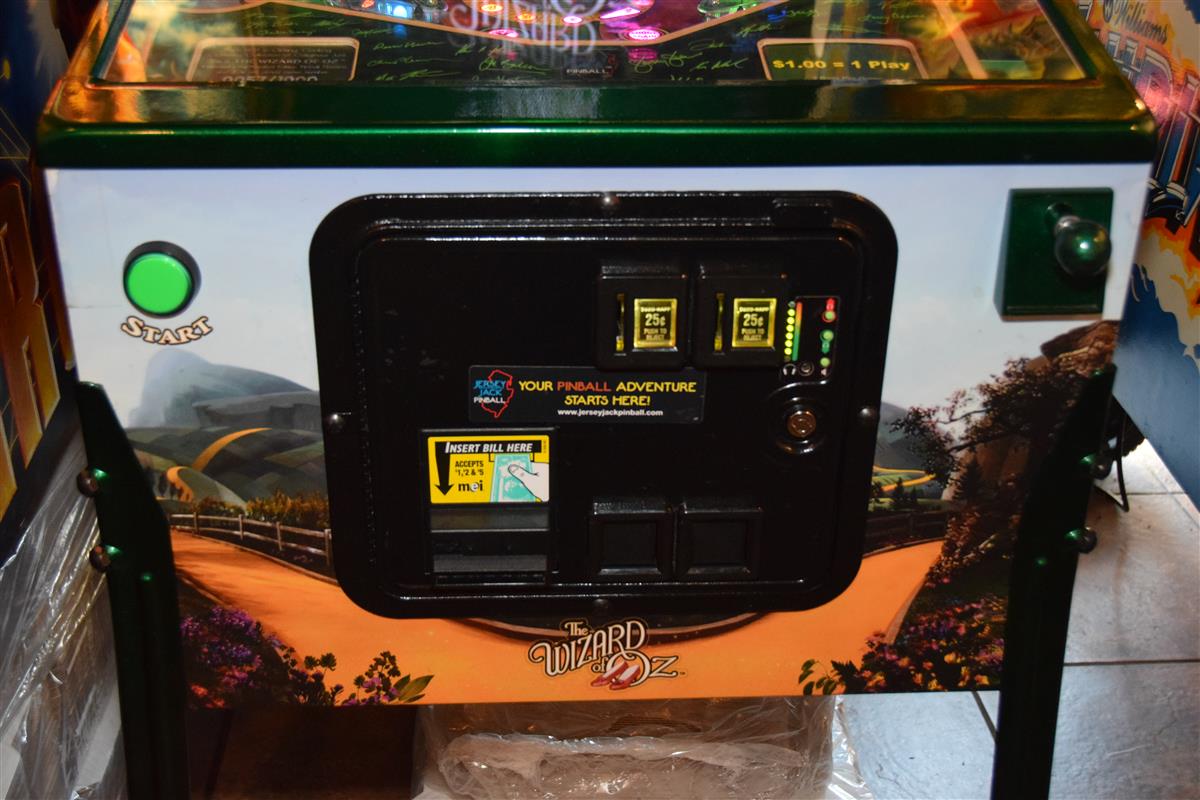 Mylar was applied at the edge to stop any wear.  I can remove if you like but I prefer to leave it.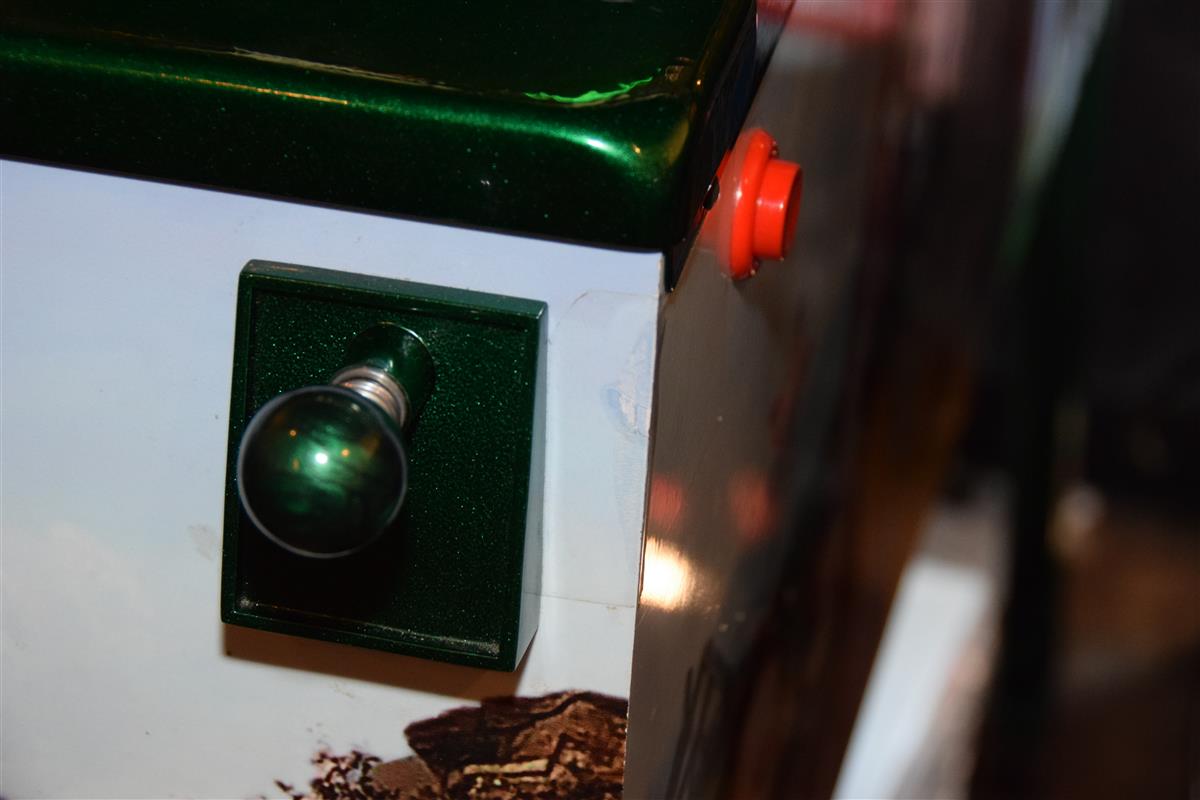 Mylar at the left edge.  It is a little dirty, which makes it stand out more.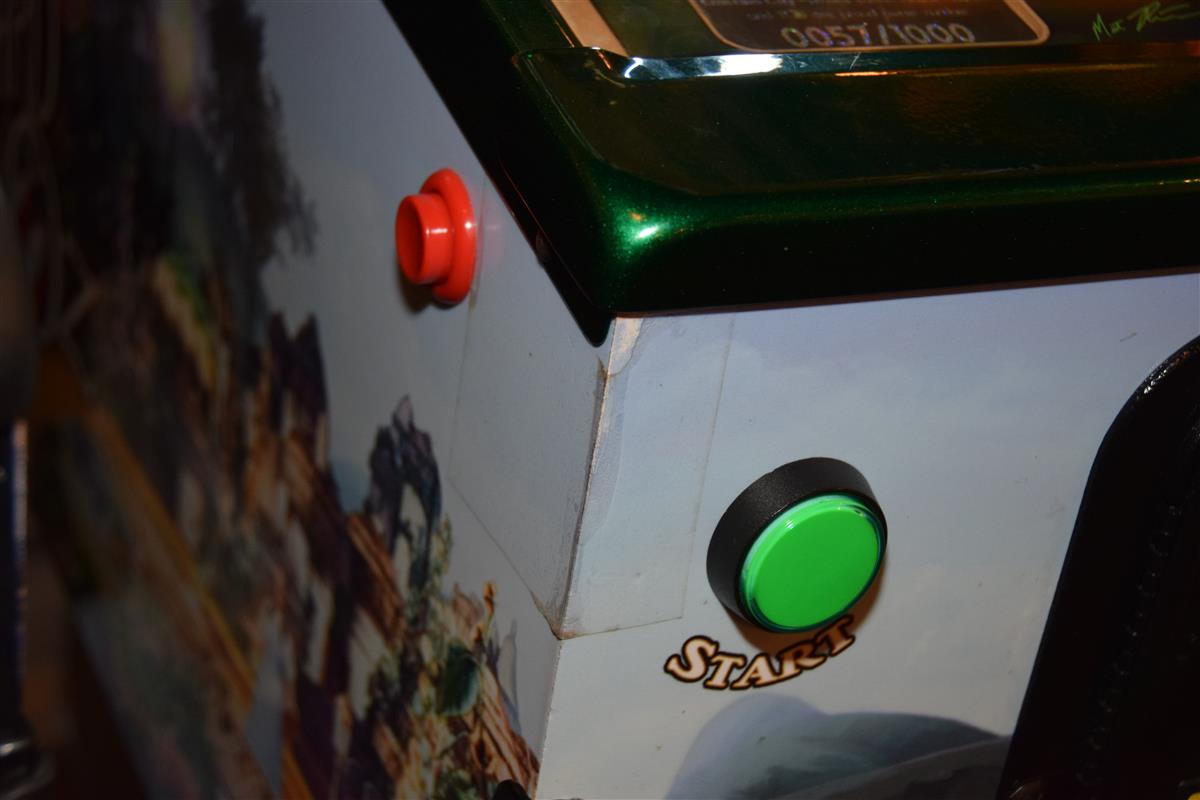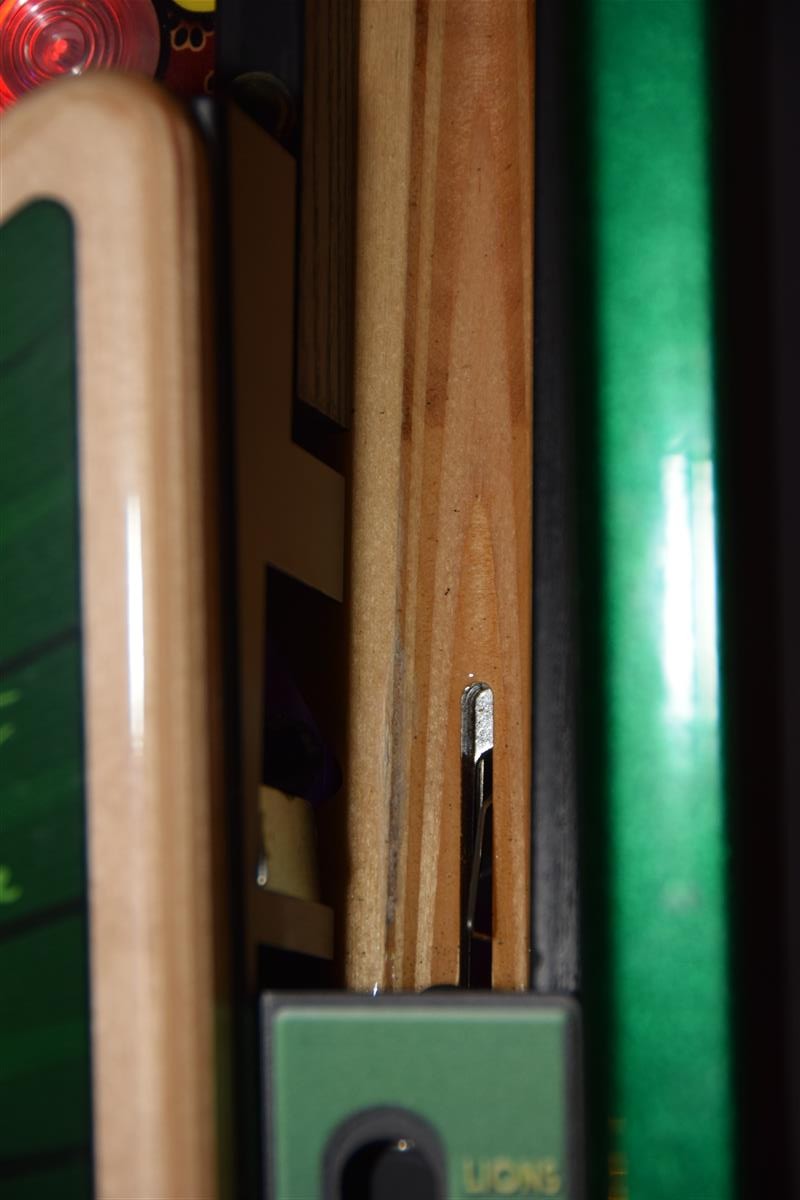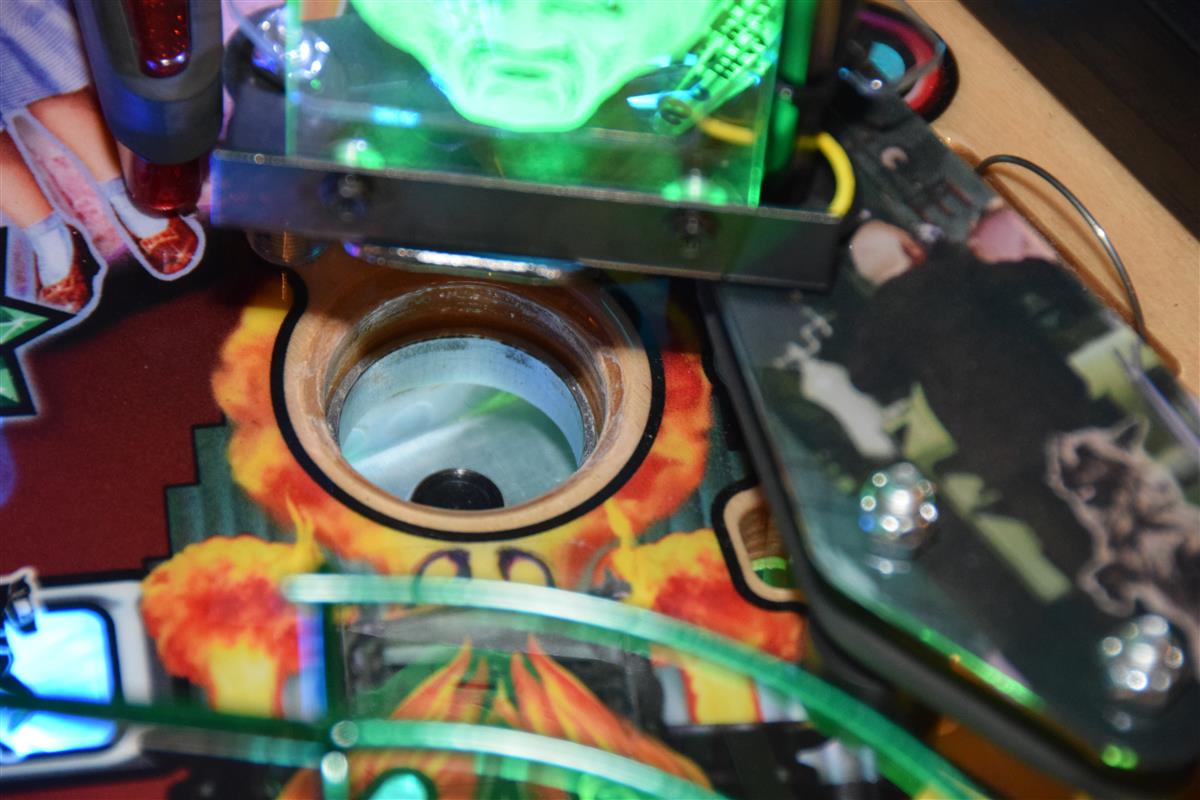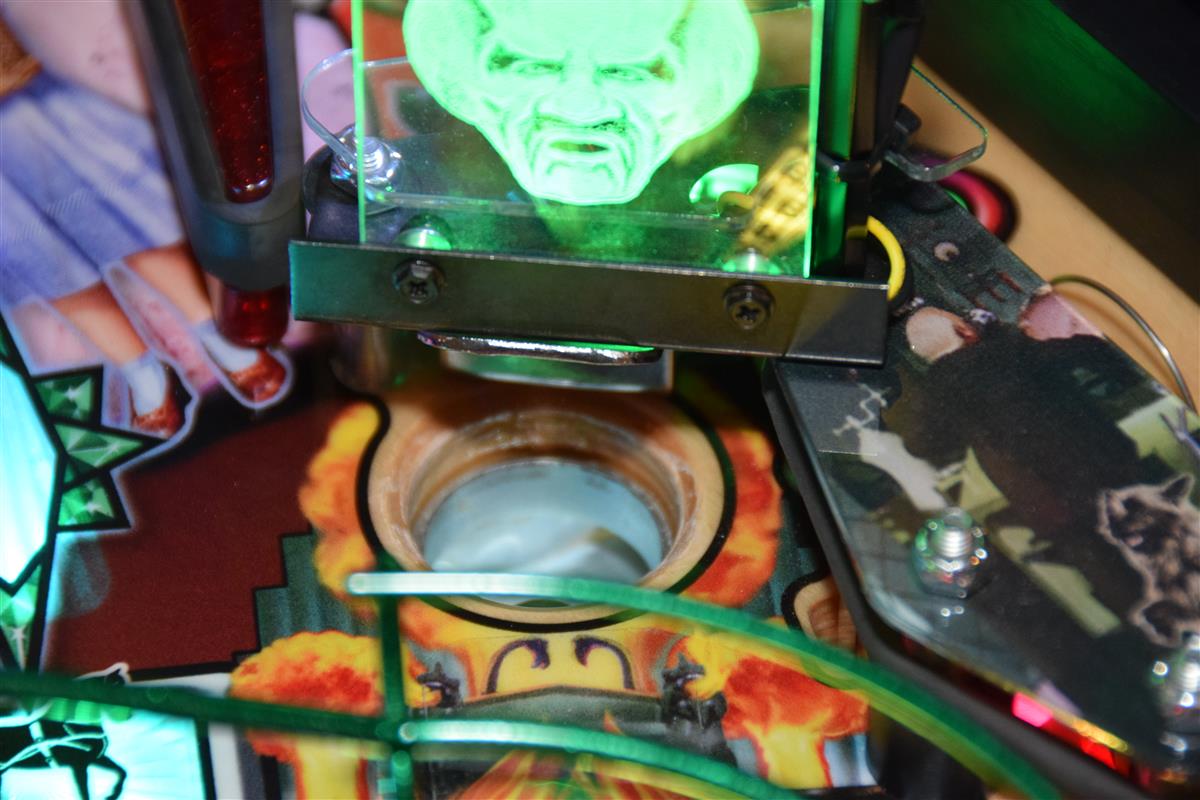 You can see the crack in the photo below, just above the drop target.  I've stop drilled it to keep it from getting any worse.