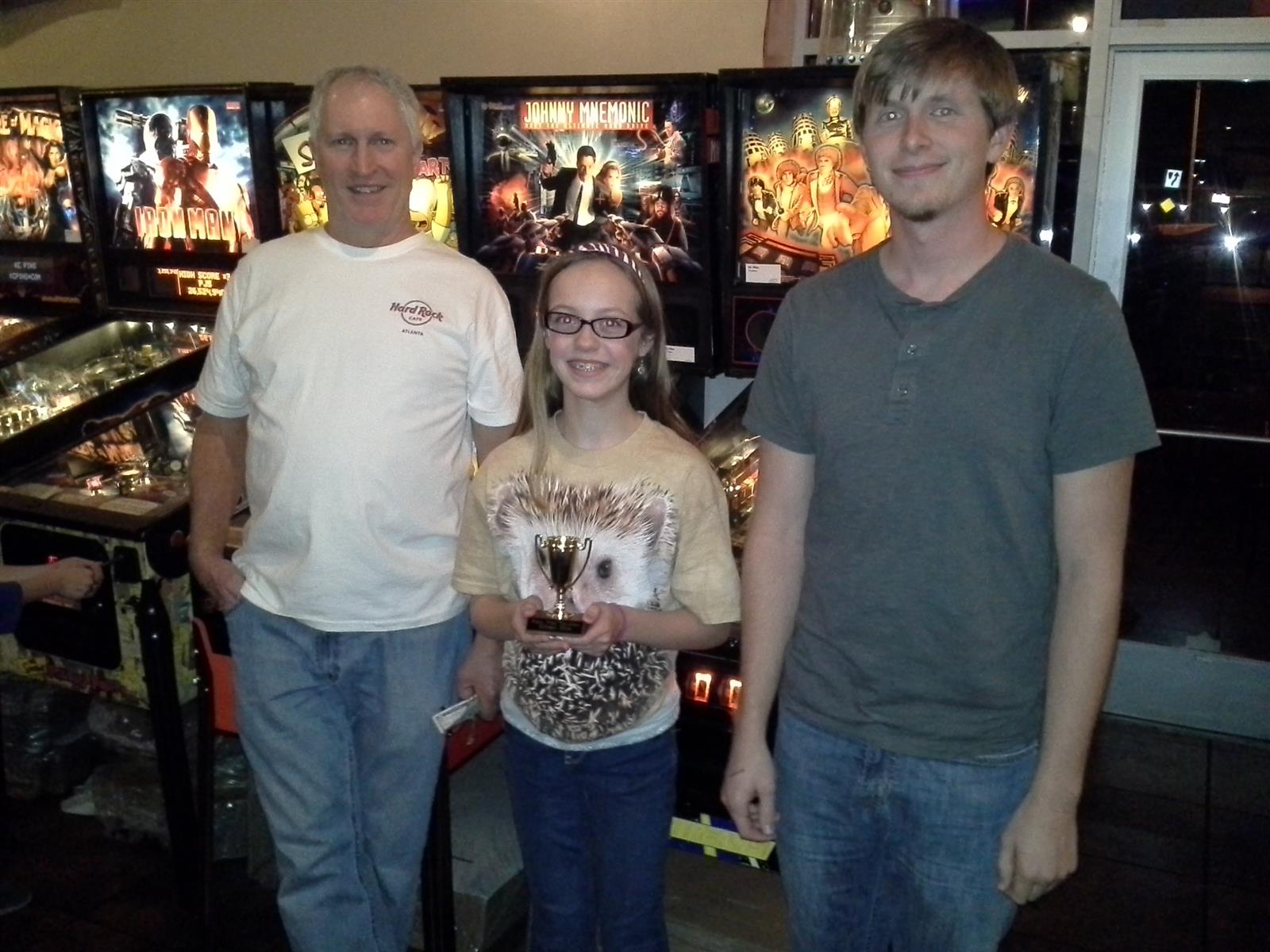 Congratulations to Maddie A. for winning the October tournament at Pizza West. Ryan B. placed second and Bill W. placed third.
We had 27 players, full results can be found at http://challonge.com/pizza_west_oct_2014
The Shawnee Open is next weekend.  Qualifying starts on Friday the 24th, resumes on the 25th, and the tourney is at 6:30 on the 25th.  More information here.
The next monthly tournament is November 15th at 5:00.