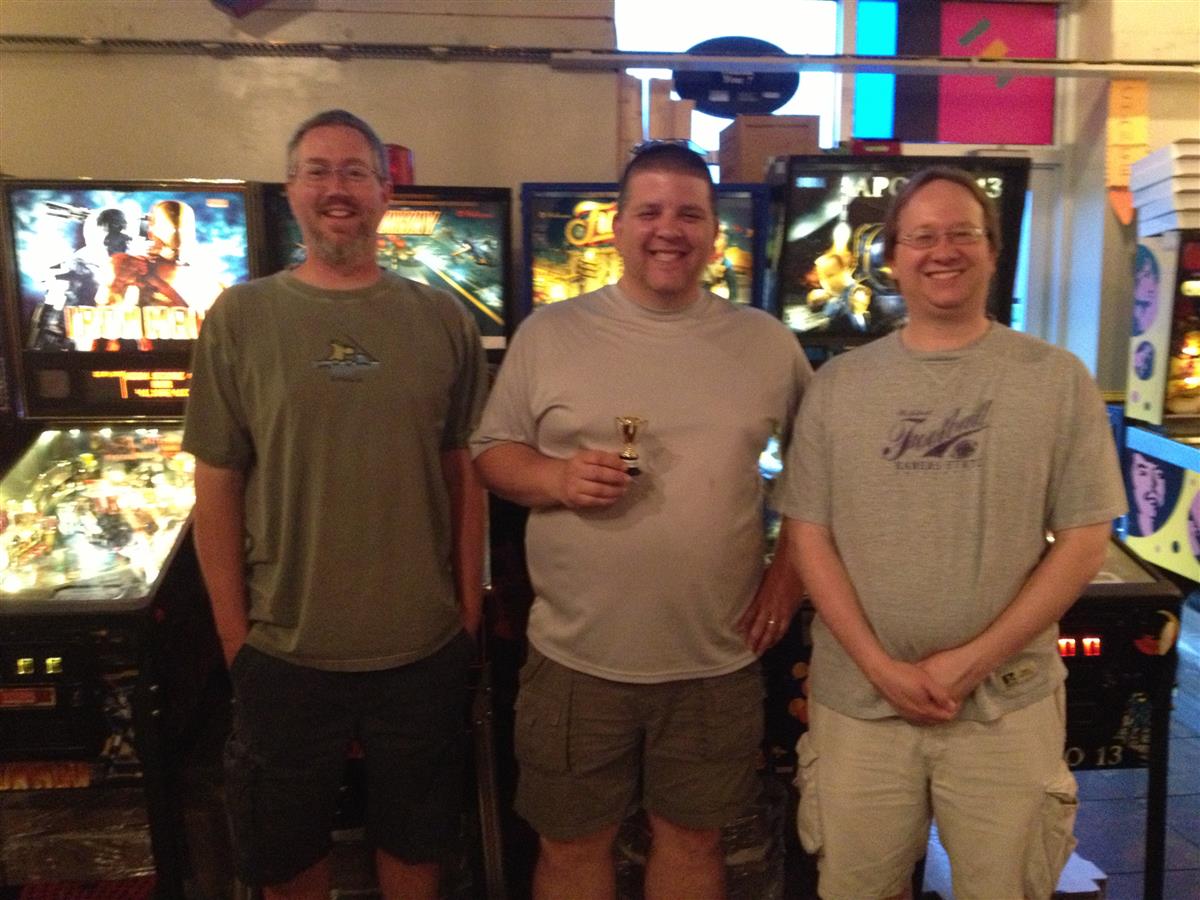 Congratulations to Phil C. for winning the May 2013 KCAPA tournament at Pizza West. Logan H. was second and Todd S. placed third.
Many thanks to Phil C. for taking over for me and running the tournament.
We had 16 players, full results can be found at here.
The next tournament is June 15th, 2013 at 5:00.