Part 3 of the Behind the Curtain posts deals with the electronic side of the game.  Part 1 dealt with the cabinet and what is inside it.  Part 2 dealt with the backbox and playfield.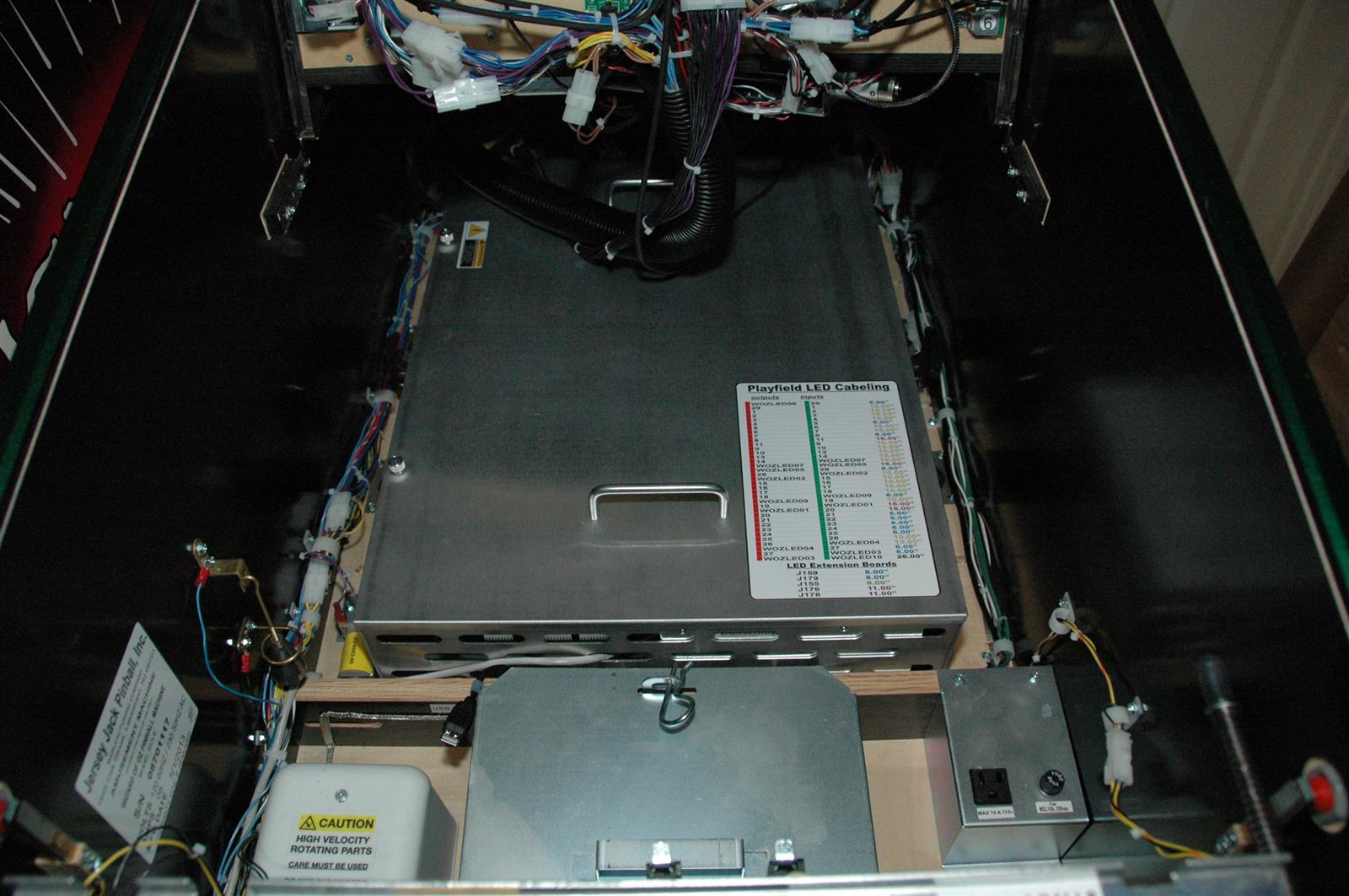 Pretty much all the electronics are in the chassis PCB assembly (JJP's term for the big aluminum box on the cabinet base).  I'm light on some specifics right now.  I'll get more data on the model numbers and specs of the equipment as time allows.
At the back of the cabinet is a 400 watt ATX power supply that powers the game's brain.  It is a Sparkle ATX-400PN.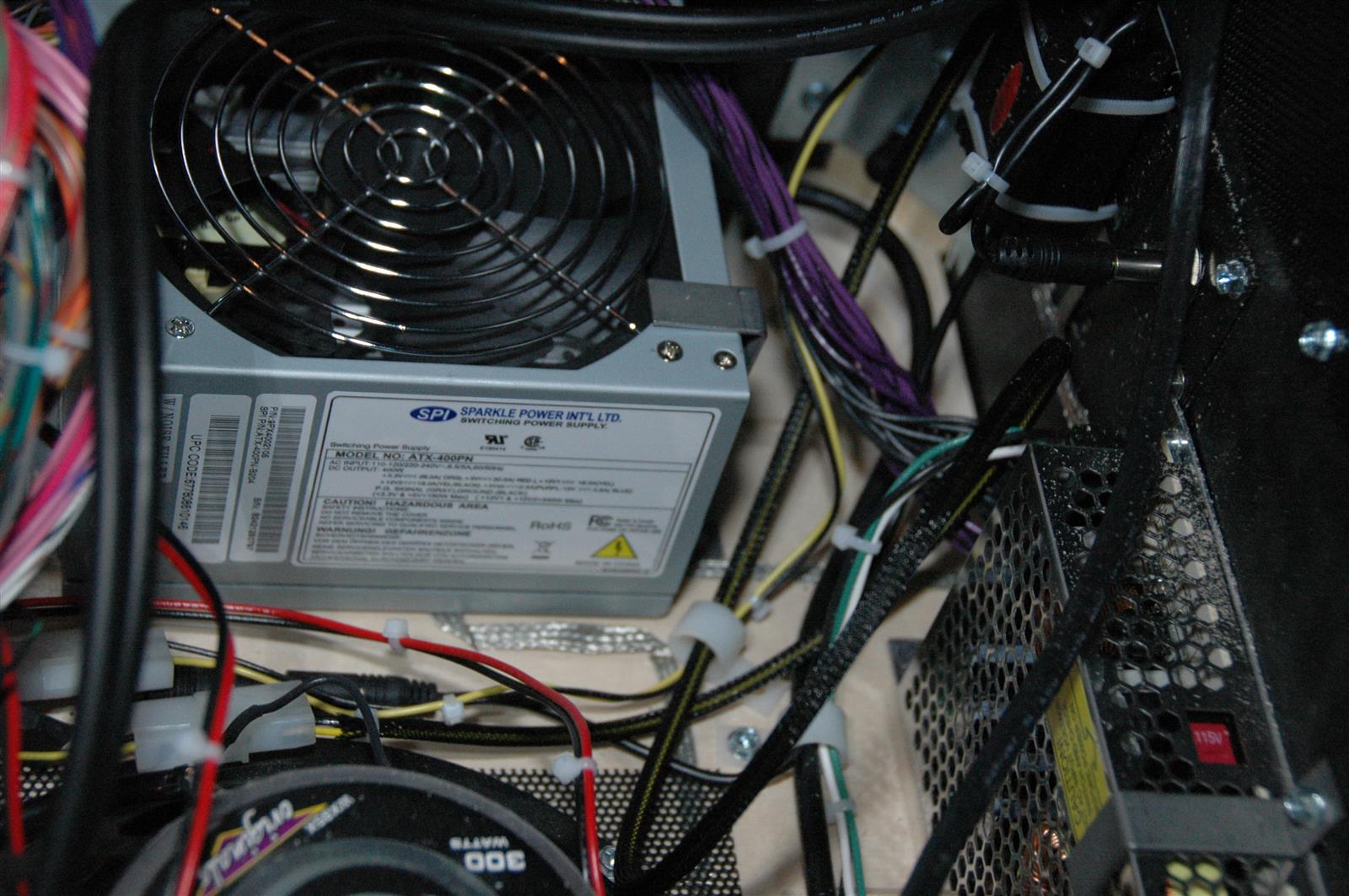 There is another power supply at the back of the cabinet.  More on this later.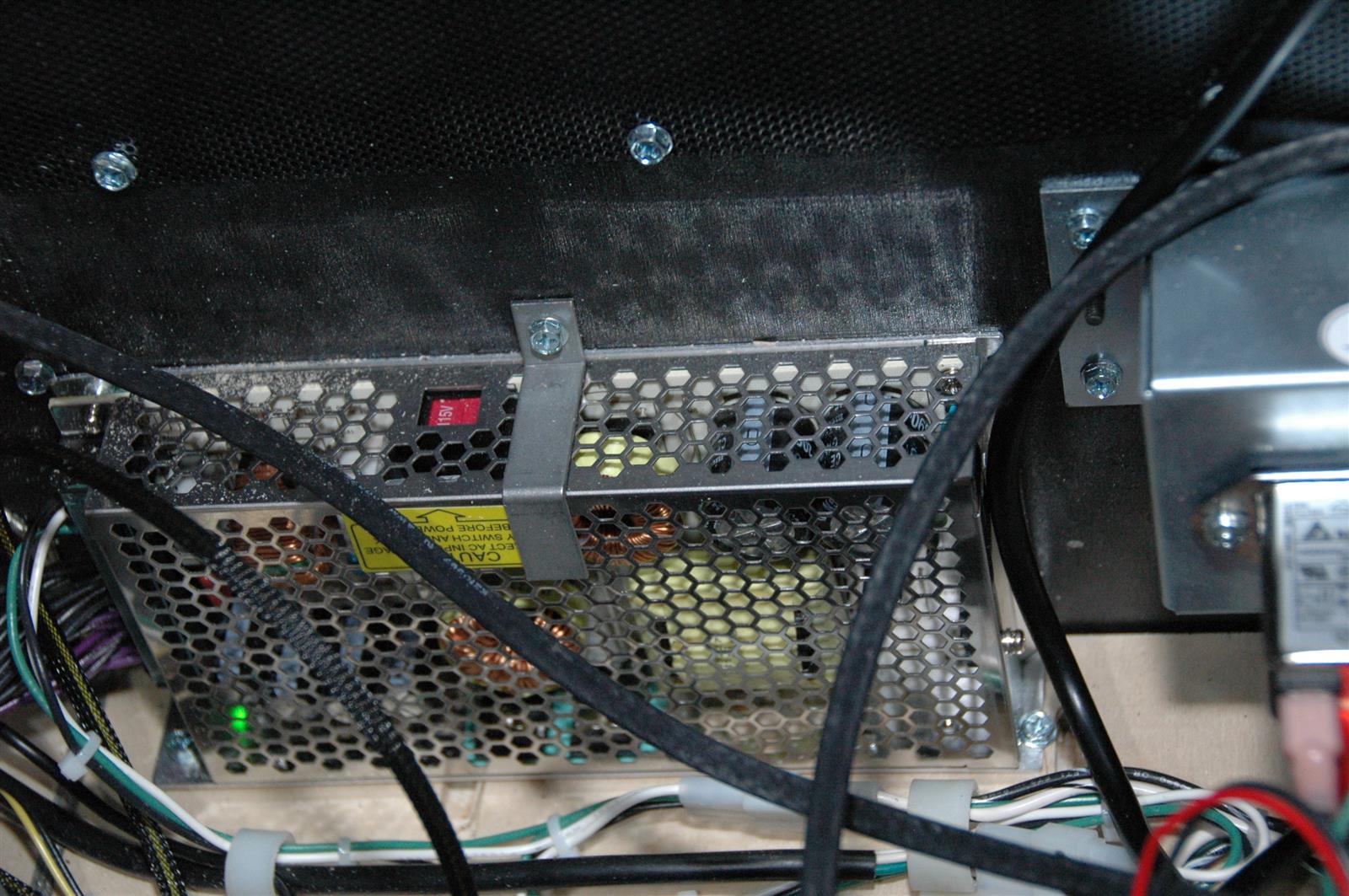 The motherboard, a MSI H61M-P31/W8 with 4 GB of Crucial RAM (PC3-12800/DDR3-1600).  Notice the single exhaust fan at the back of the PCB chassis.  Ventilation holes are at the front of the PCB chassis.  The game is very quiet when in attract mode, probably about as loud as a typical desktop PC.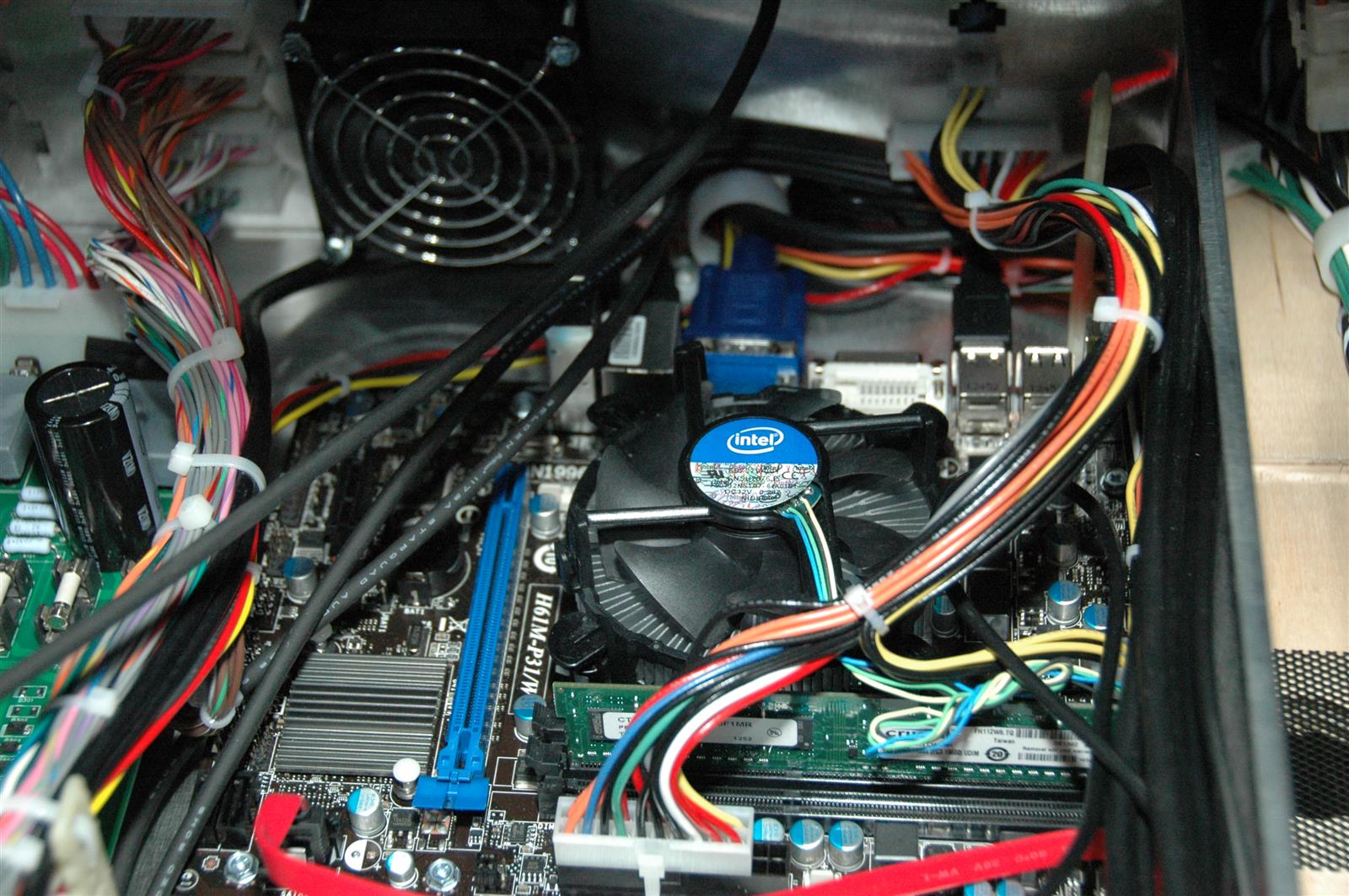 The I/O (driver) board: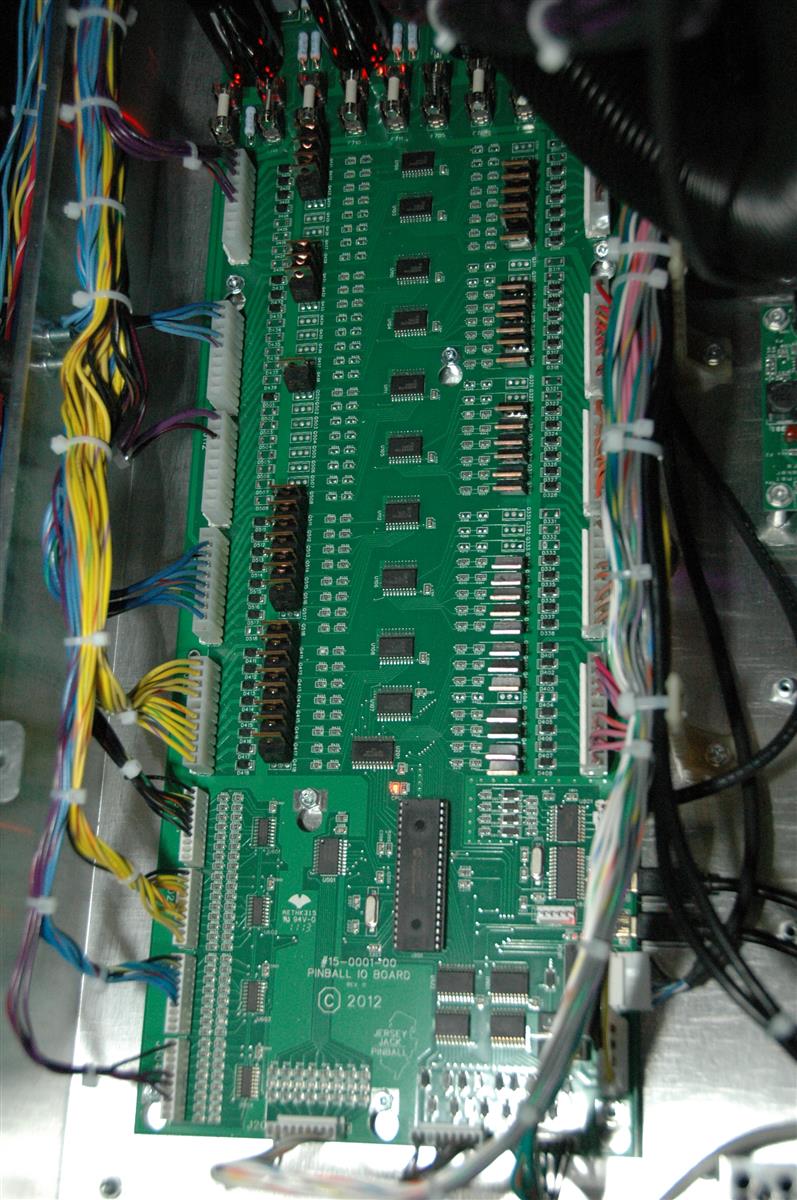 Lot's of empty space on the I/O board, they can drive a lot more coils and gadgets: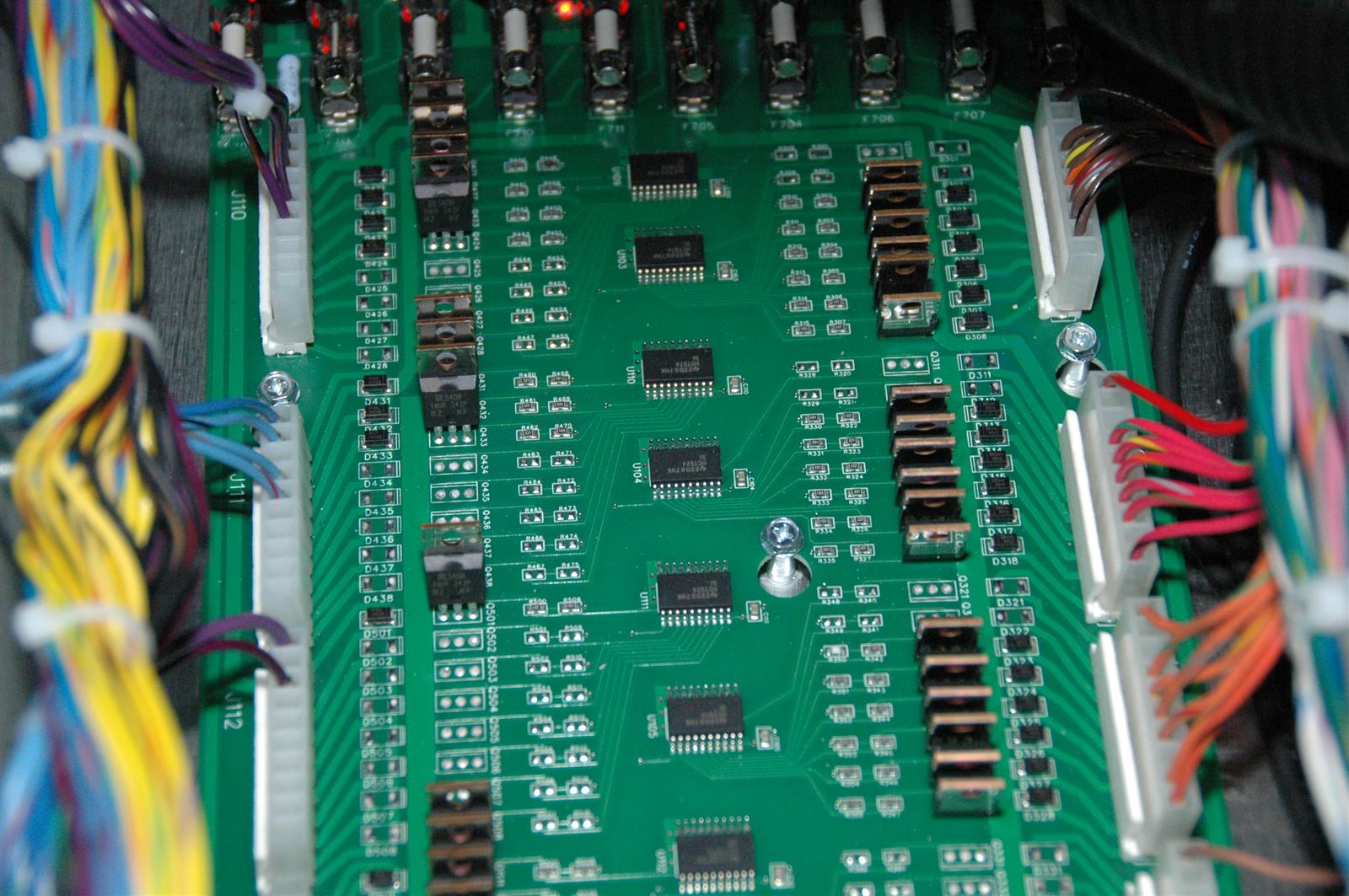 A close up of the bottom end of the I/O board.  More details later.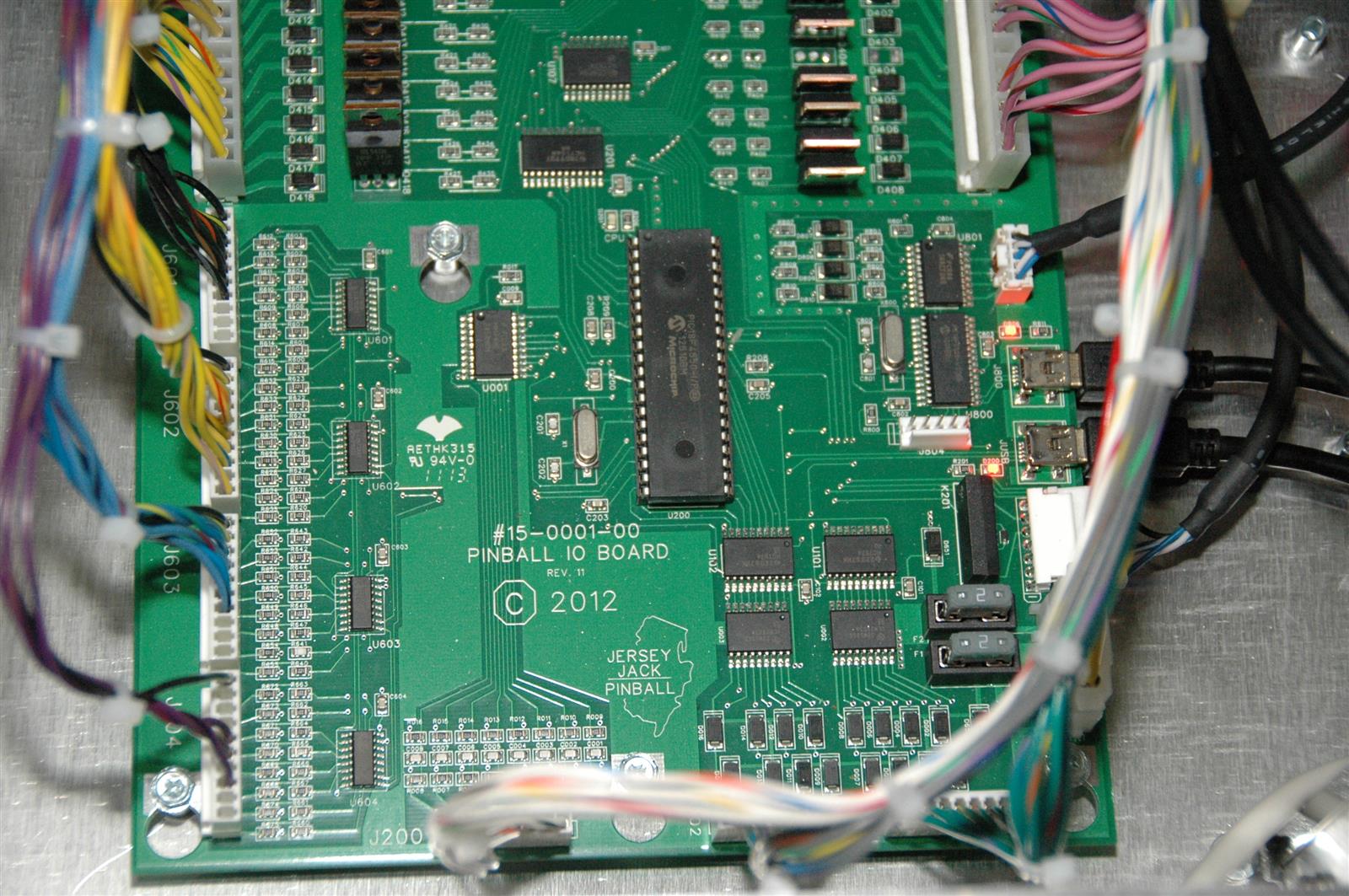 The Pinnovators audio board.  More info later.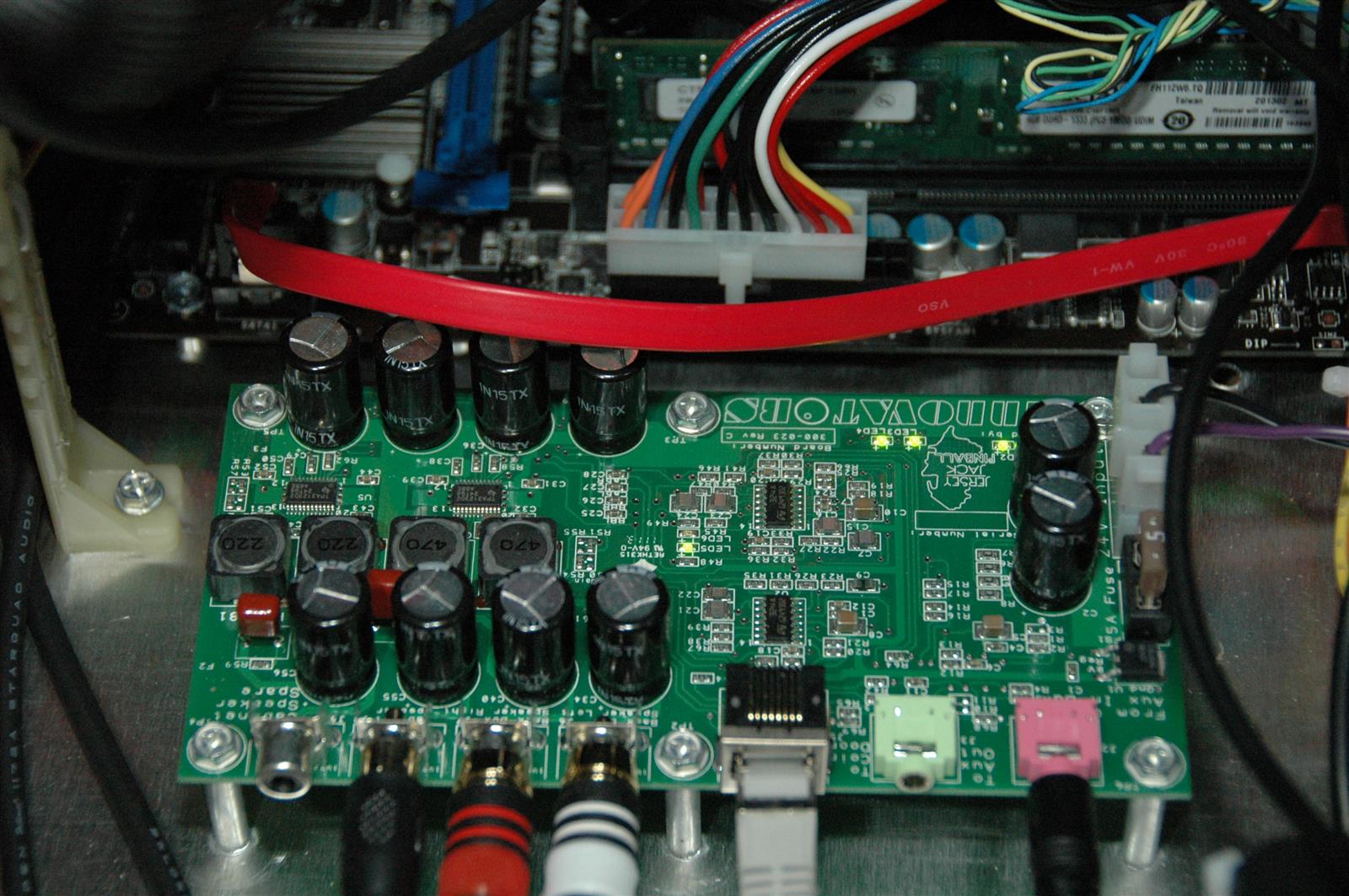 The hard drive located at the front right of the PCB chassis.  It is a 2.5″ 64 GB Crucial m4 SSD.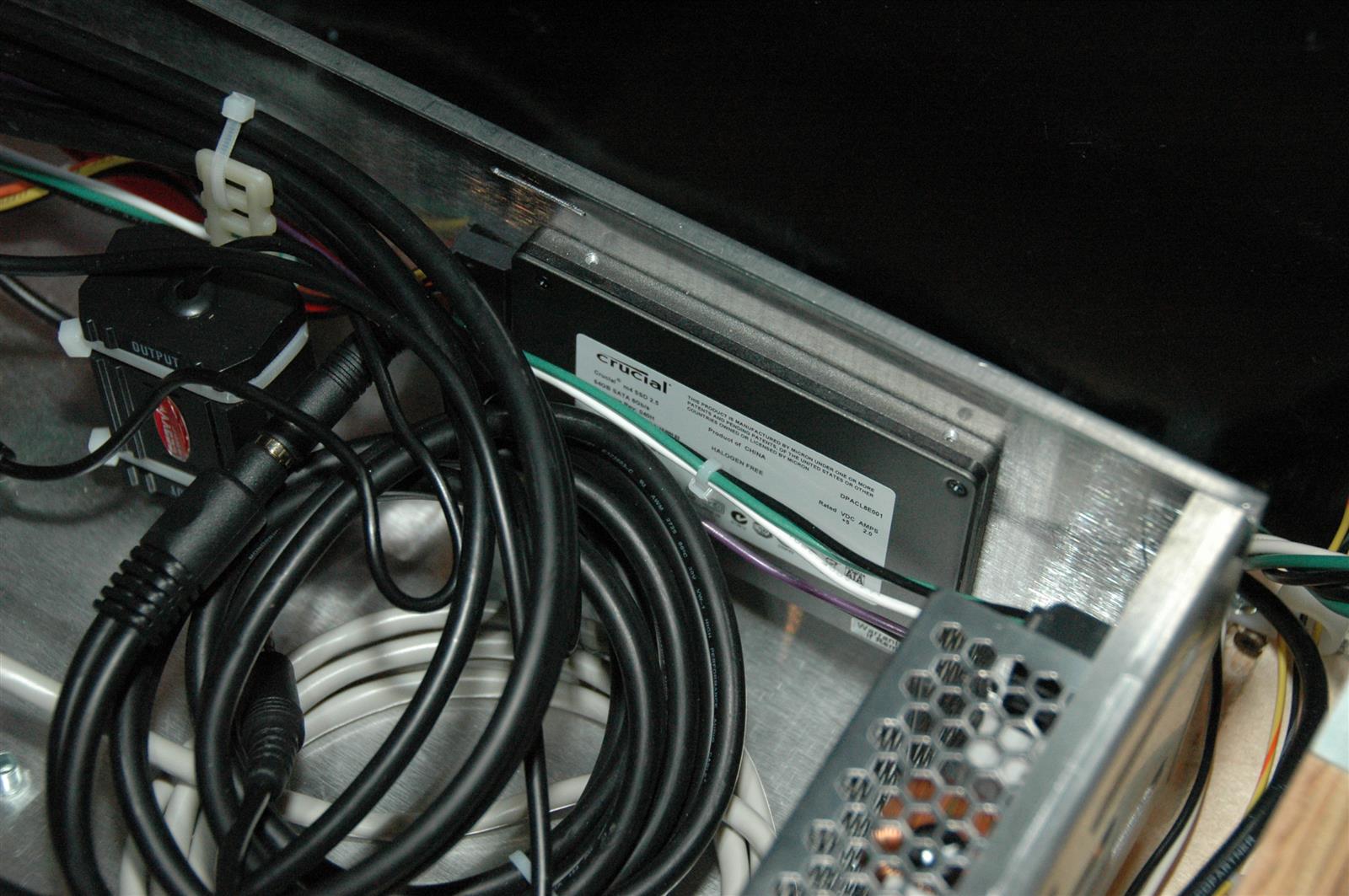 Another power supply at the front of the PCB chassis.  More info later.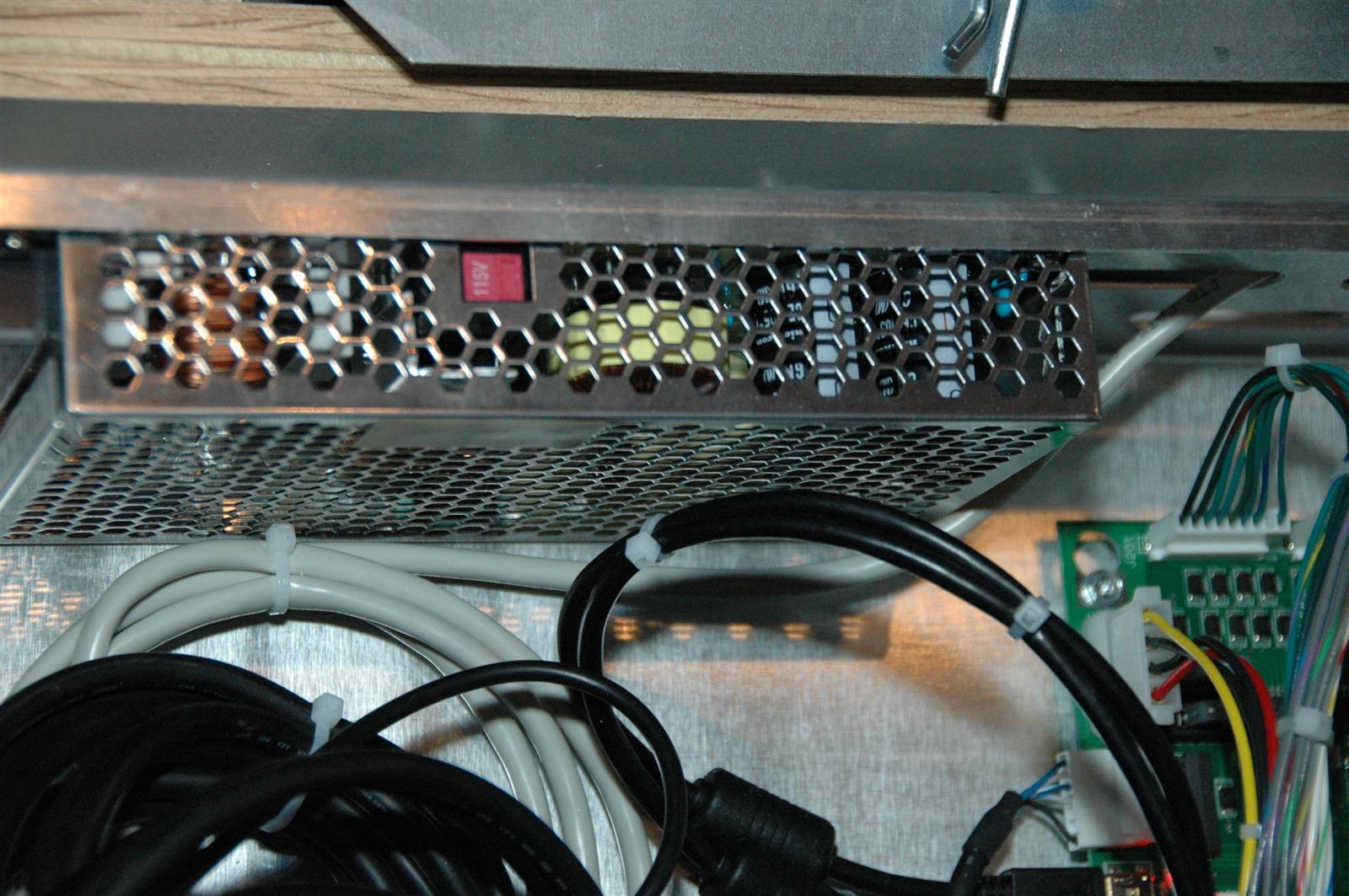 The crystal ball display is a 4D uOLED-96-G2.  This is a passive matrix OLED with an embedded graphics processor The content is delivered by a 2GB micro SD card that plugs into the back of the display.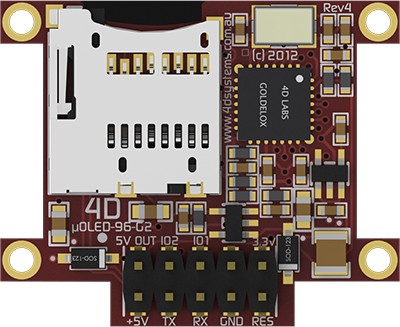 The cabinet speaker is a Pyramid WX85X.  It is an 8″ polypropylene woofer with 4 ohm impedance.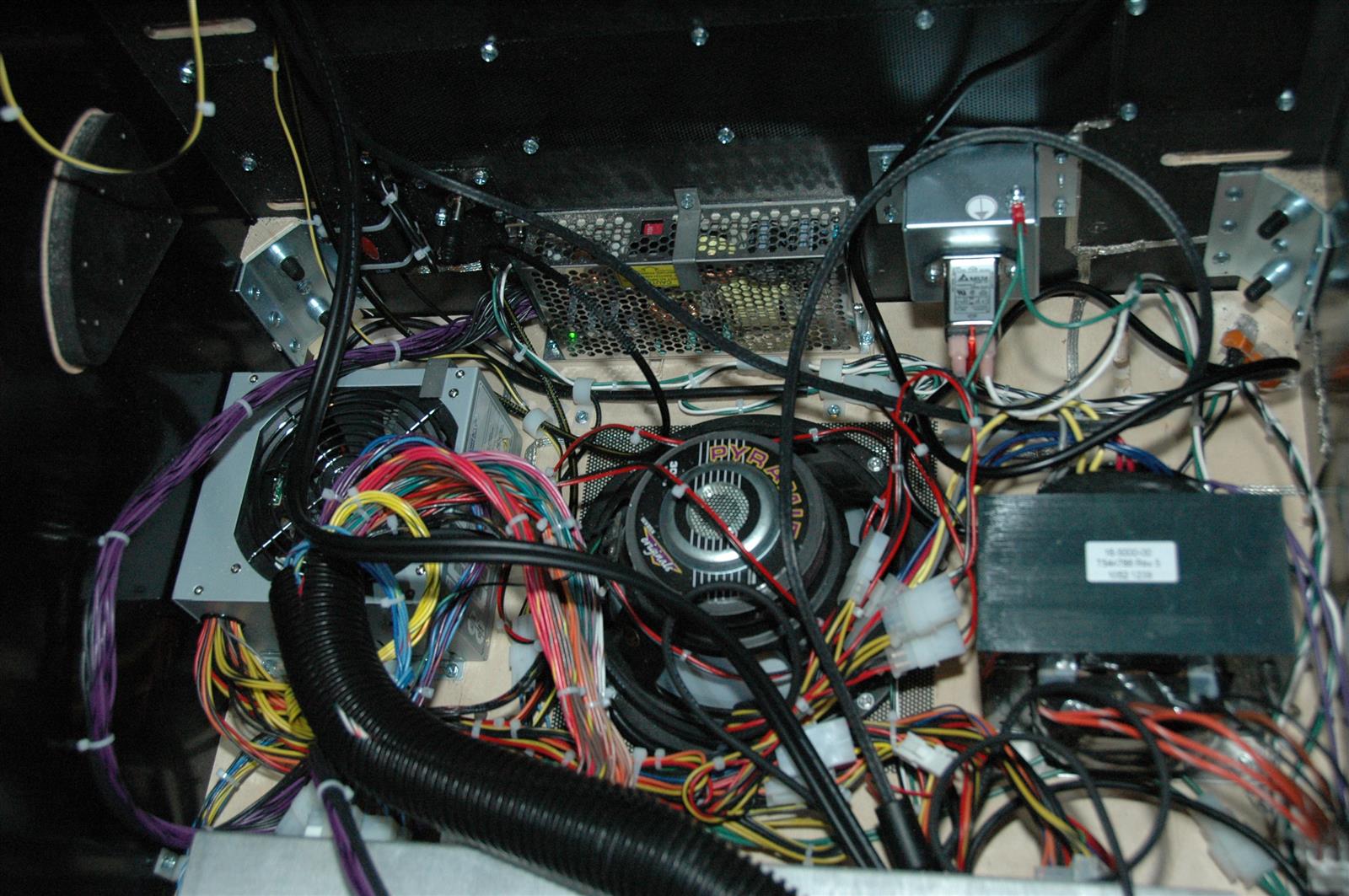 I'll have more information on some audio filters located in the PCB chassis and the back of the cabinet.
That's it for Part 3 so far.  I'll update this page as I have time and and dig into stuff a little more.