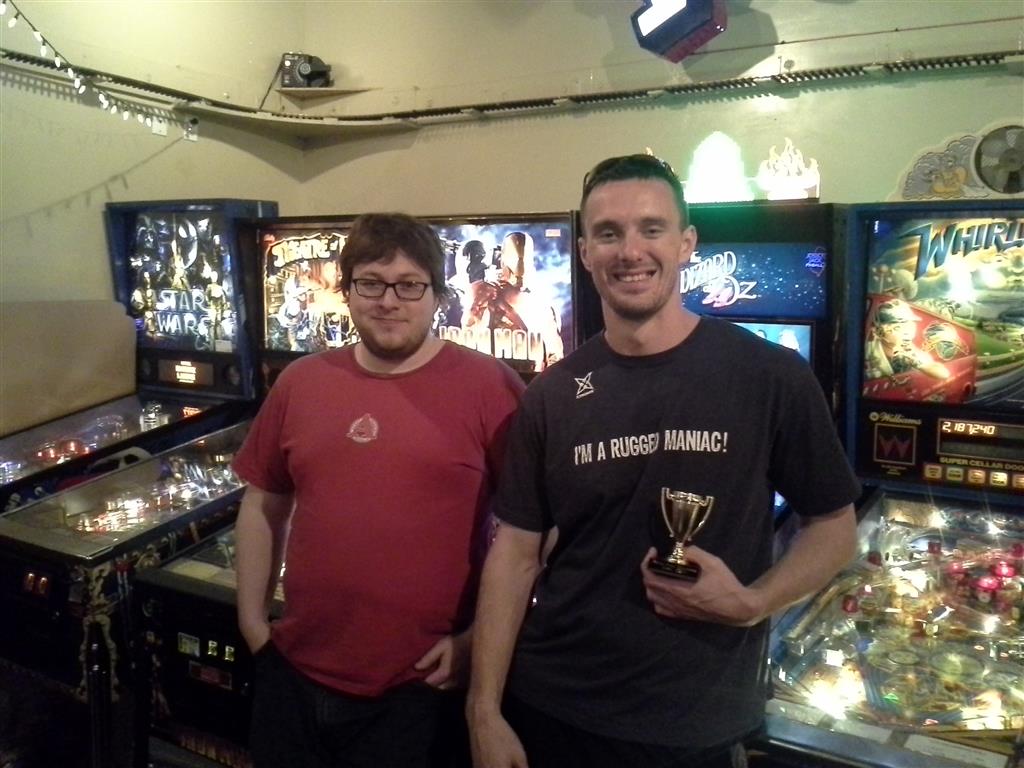 Congratulations to Jason S. for winning the April tournament at Pizza West. Chris S. placed second and Steve H. placed third.  Chris had to leave early so he didn't get included in the photo.
We had 20 players, full results can be found at http://challonge.com/pizza_west_apr_2014
The next tournament is May 17th at 5:00.