I figured I'd post some photos of my current project.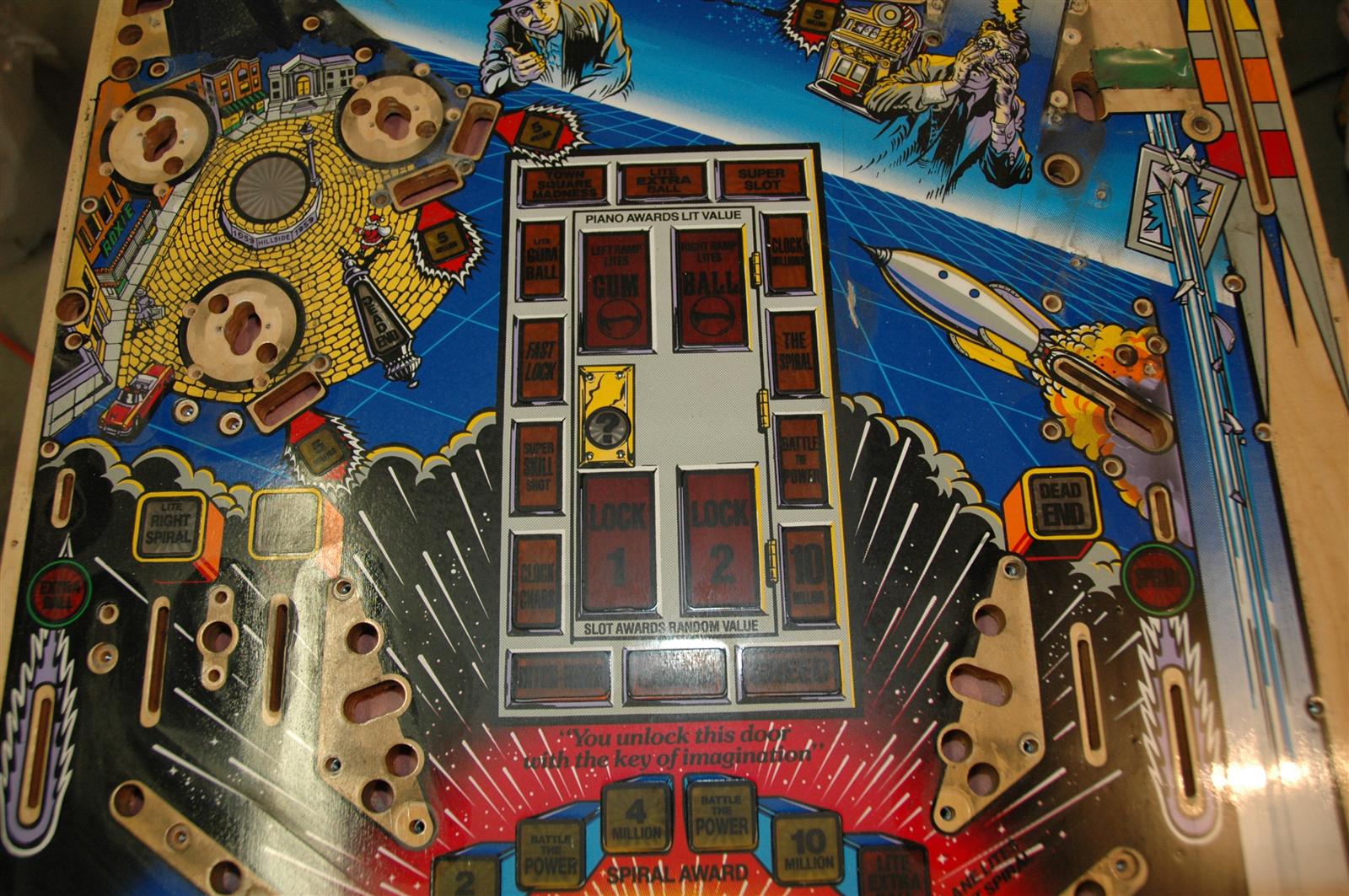 The game is completely torn apart at this point as I'm in the middle of restoring it. I'll post a write up about it when I'm finished. I finished the playfield restoration this week so I'll share some photos of it.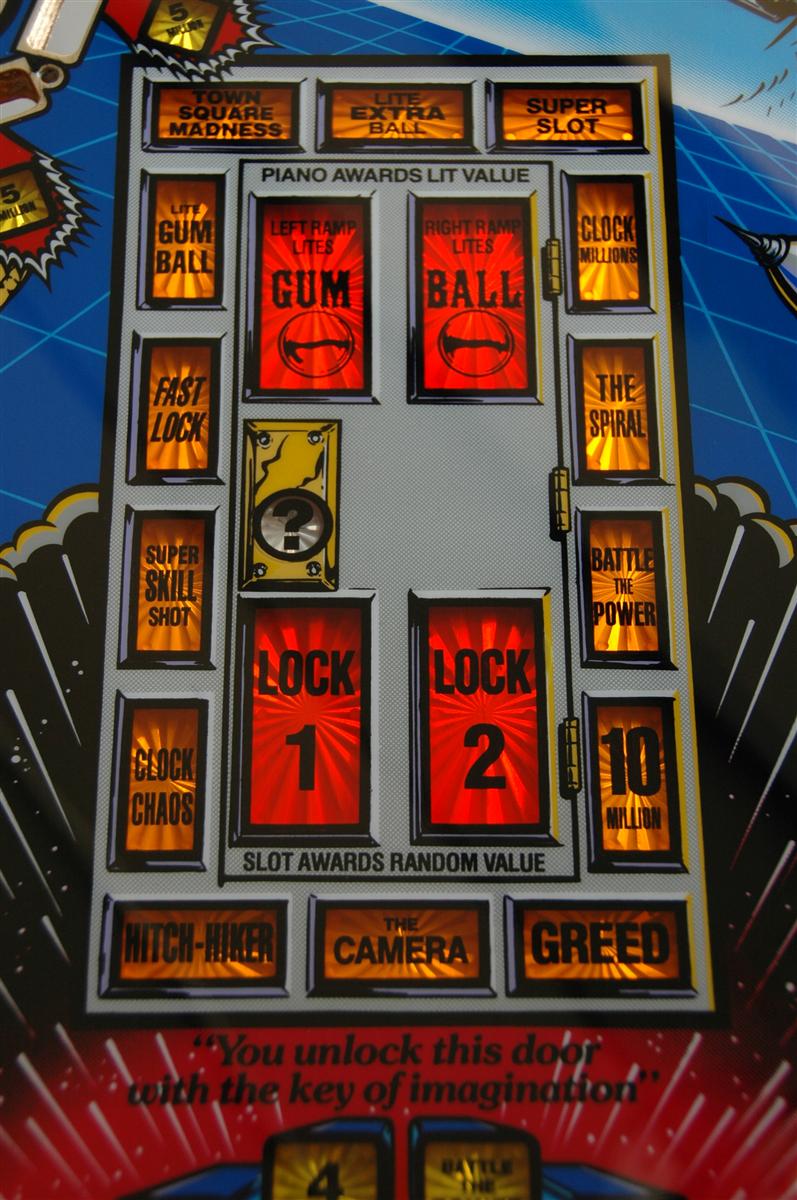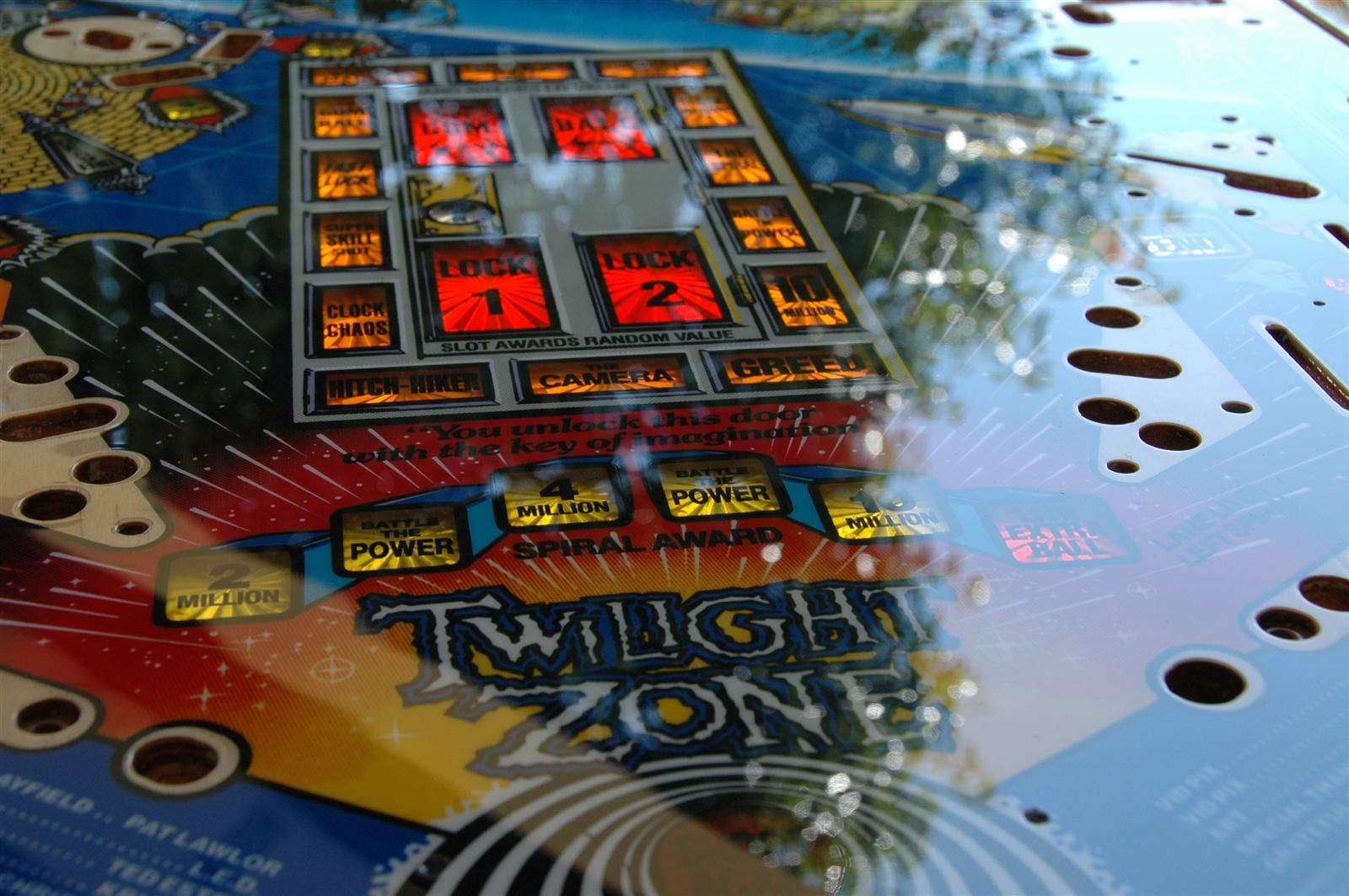 As you can see below, there was some wear to the Spiral Award inserts as they were raised.  Several of the inserts on the door were raised and had wear at the edges (visible if you enlarge the first photo).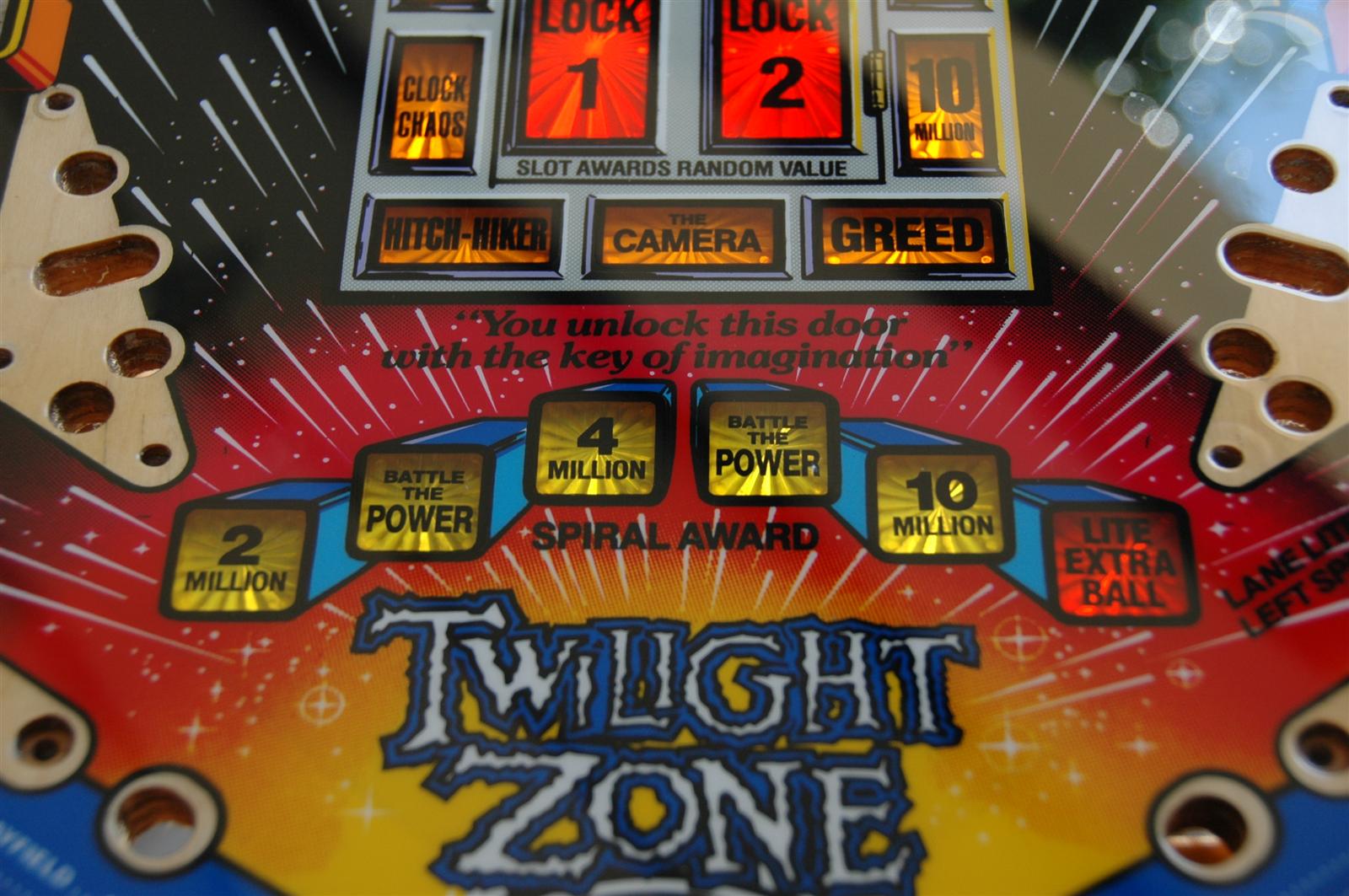 Below is the worst damage on the playfield.  The welds for the slot machine's scoop had broken and the ball was being launched when it was kicked out.  Unfortunately it was landing right off the edge of the Mylar.  However, I think that even if the ball was landing on the Mylar, touch ups still would have been needed.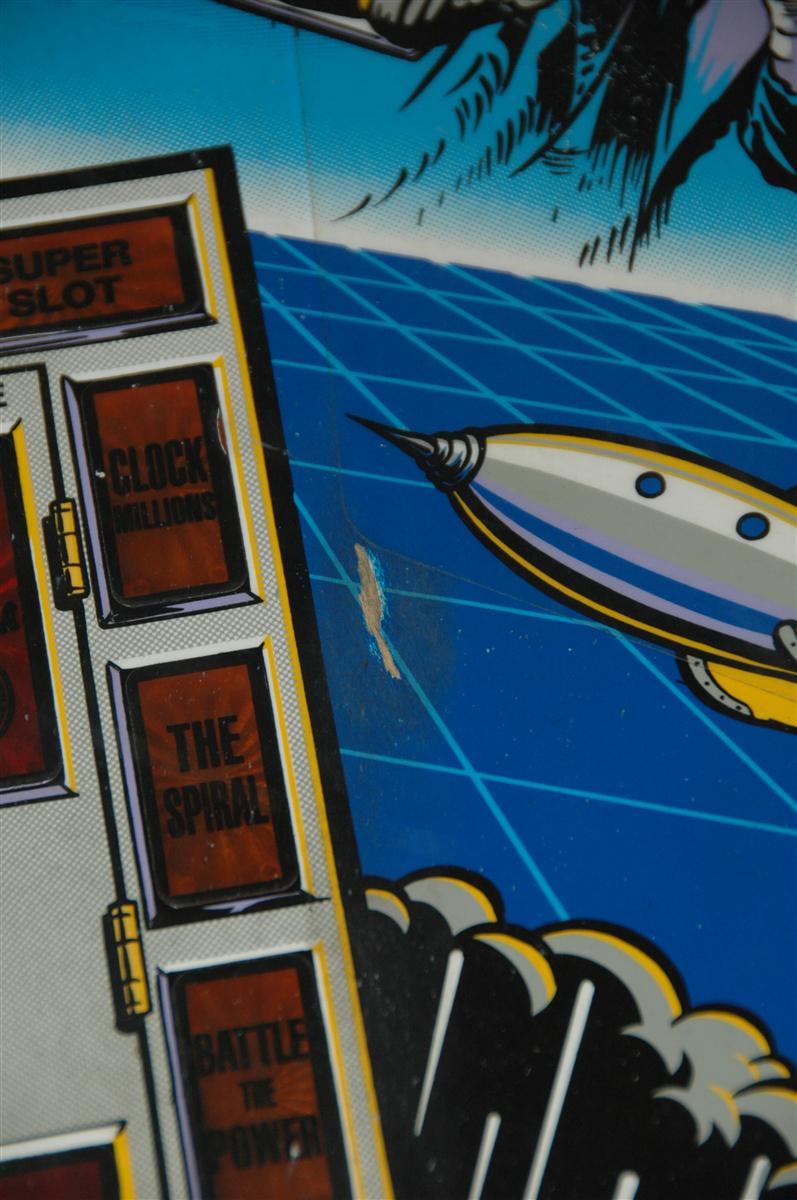 For the dark blue I used American brand True Blue acrylic paint from Michael's.  I did not have to blend to match the dark blue, I used brush extender to minimize brush strokes.  Below you will notice that the blue color match appears a little light due to it not being clearcoated.  In later pictures you can see that it is a very good match.
I think I did some blending of Americana Winter Blue and Baby Blue for the lines.  I can't remember if I had to blend or if one of them matched.  You can see some testing of the match for the lines in the photo below.