As mentioned elsewhere on the site, I now have six (now seven) games in Pizza West in Shawnee, KS.  At the time these pictures were taken I was moving in four games.  Getting these games ready and servicing them has kept me busy the last few weeks.  Since not much has happened on my other projects, I figured I'd post some pictures of the moving day.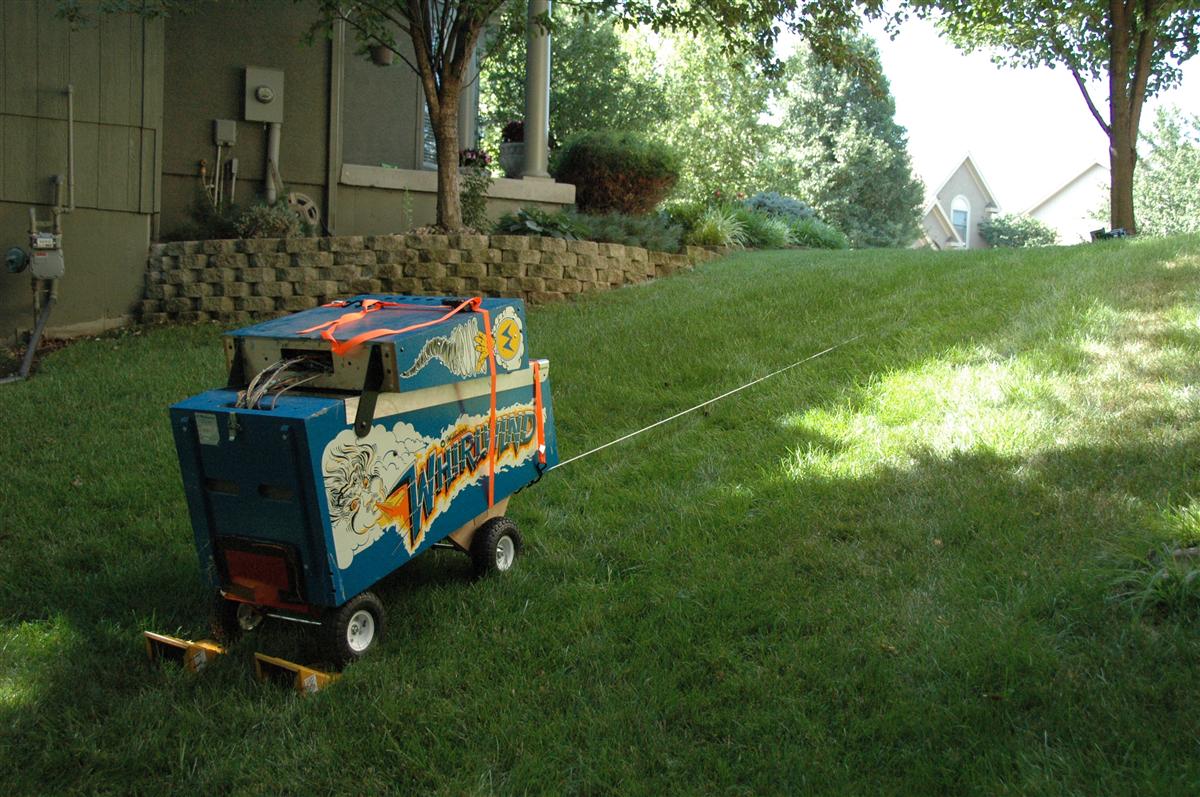 Above is Whirlwind being moved out of my basement using my electric winch.
Below Iron Man has completed its journey to the top of the hill.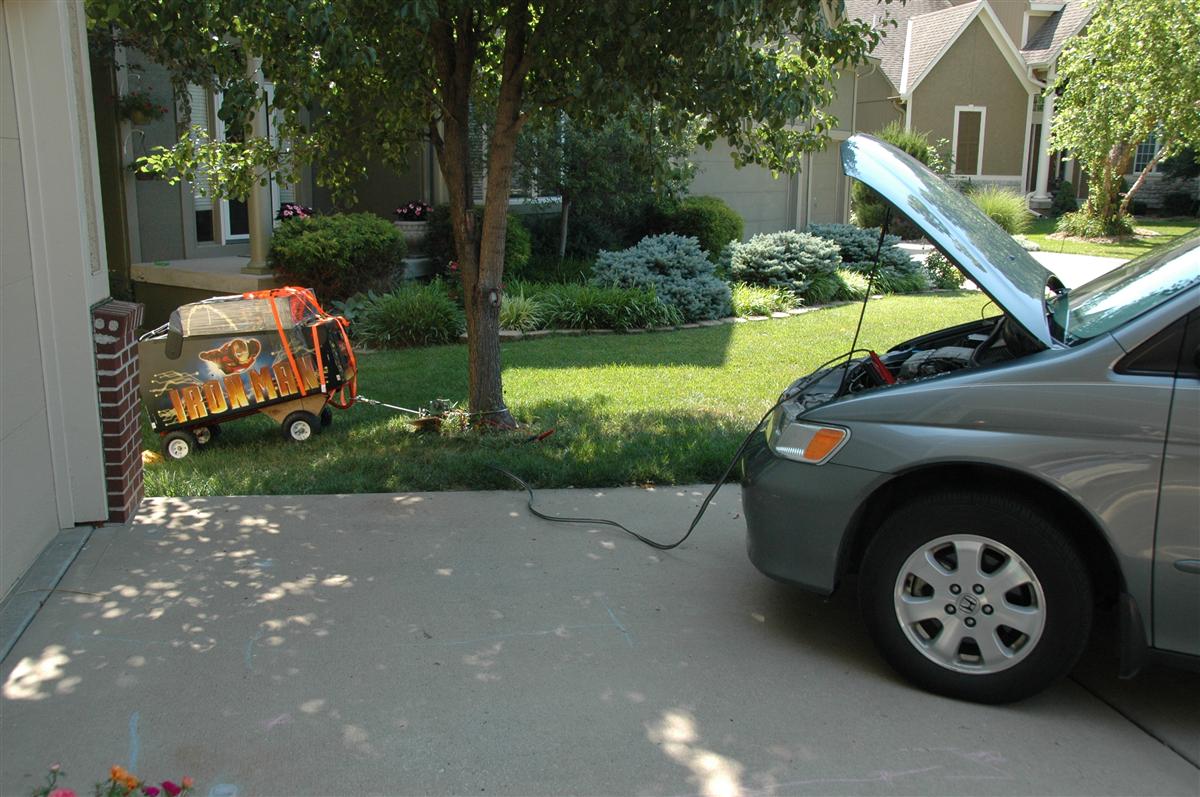 Below is everything in the garage waiting to be loaded up and moved to Pizza West.  The four games that initially went into the restaurant are Iron Man, The Simpsons Pinball Party, Tri Zone, and Whirlwind.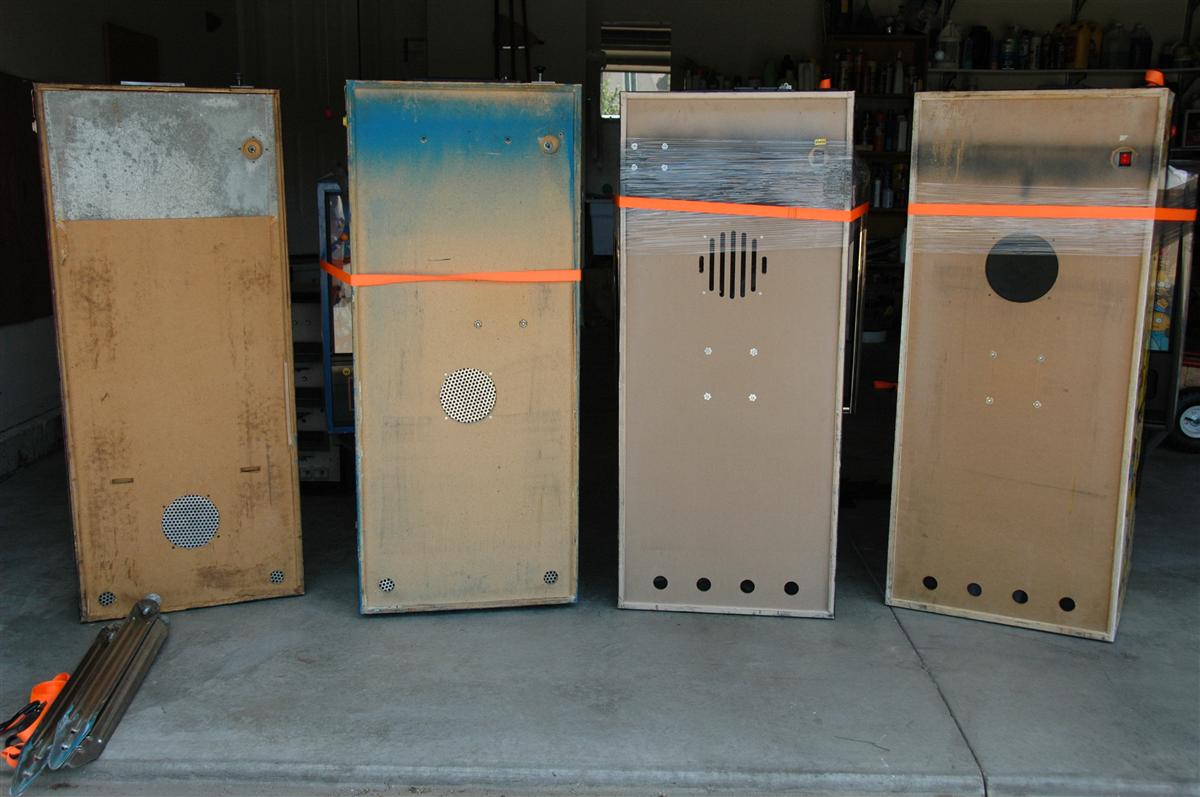 I can load the games myself using my lift table.  I transported two machines at once in my van.  Cory, one of the owners of Pizza West, helped me unload the games.  Moving and setting up four games is a bit of work, his assistance was appreciated.
A couple of weeks later, Jurassic Park made its way to Pizza West.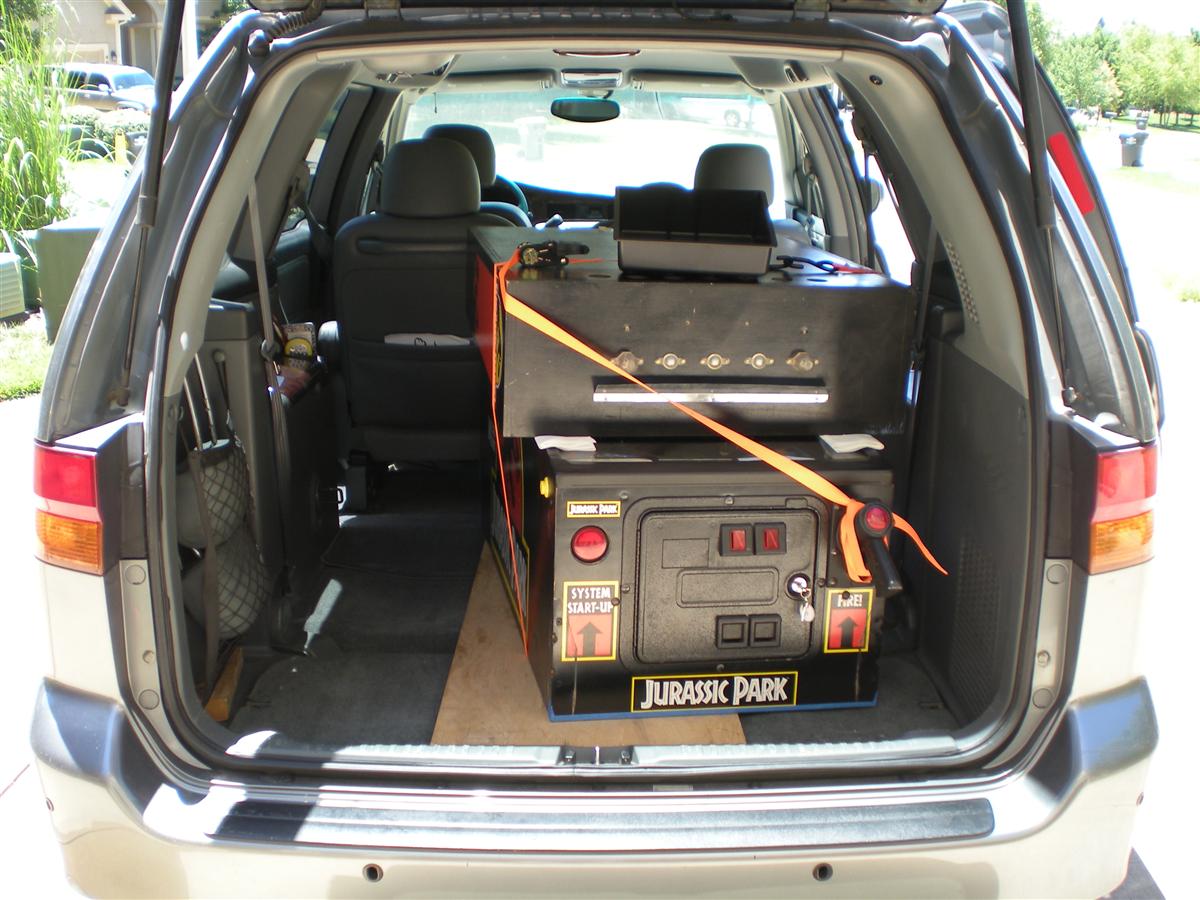 Here are four of the five games (now six) set up and ready.
Tri Zone has its own little corner.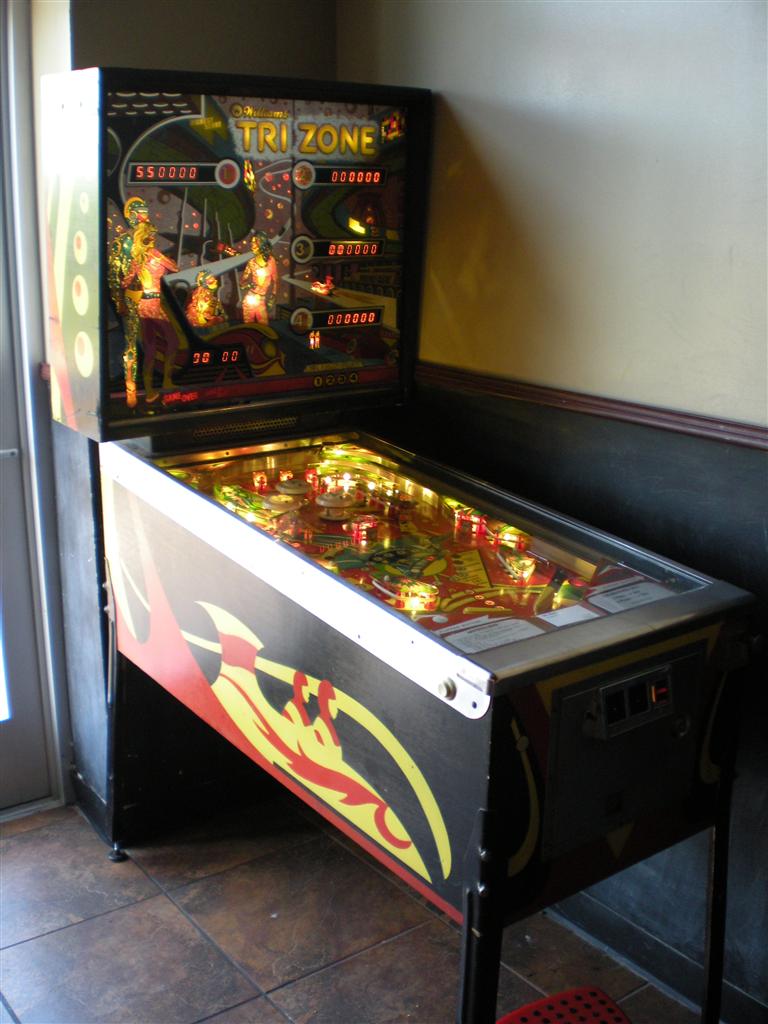 I have several other games I will be rotating into the line up.  I'm still working on Twilight Zone and I want to get it completed before I work on the other games that will go into Pizza West.  Enjoy the games, play pinball!