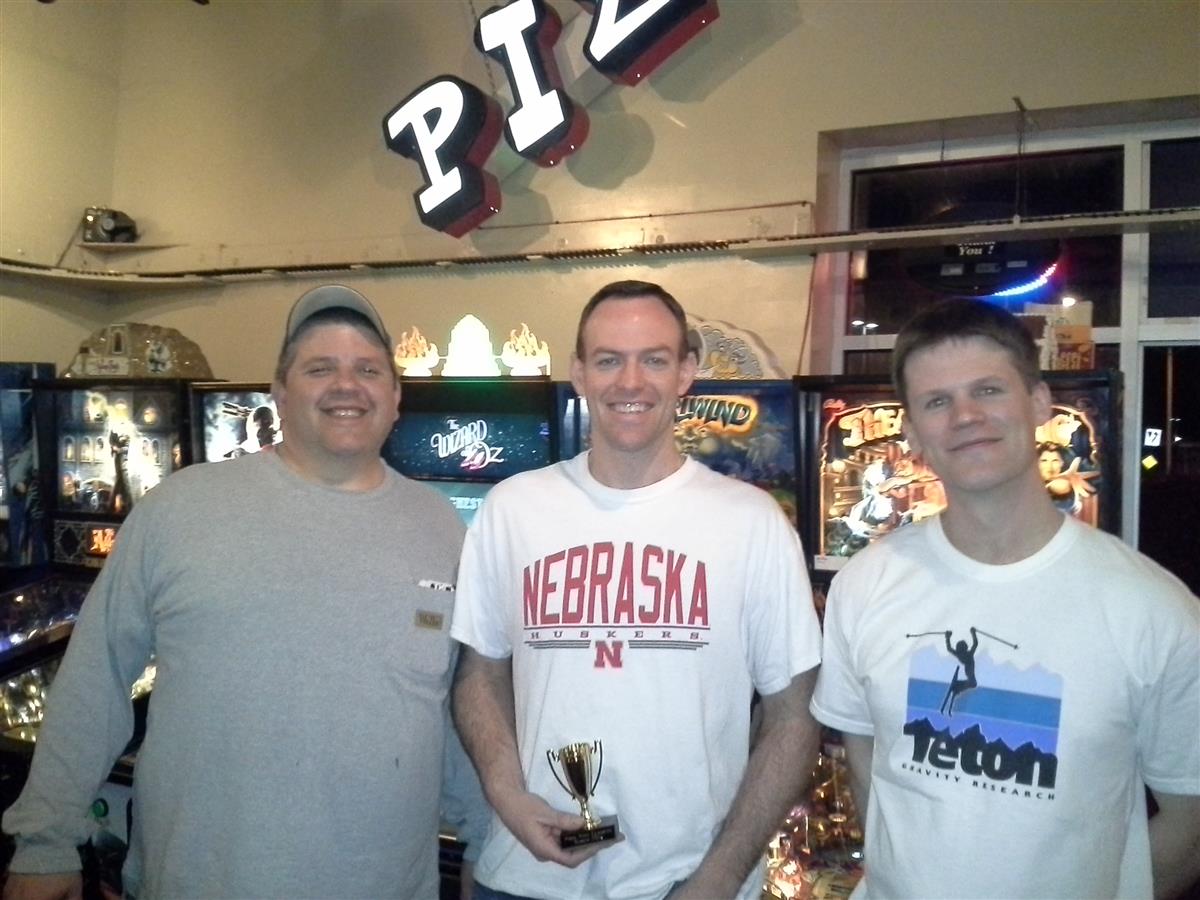 Congratulations to Aaron T. for winning the March tournament at Pizza West. Andrew R. placed second and Phil C. placed third.
We had 16 players, full results can be found at http://challonge.com/pizza_west_mar_2014
We are having a Fundraiser for Barry Oursler at Pizza West on Sunday, April 13th starting at 2:00. If you don't know about Barry and his wife's illness you can find some info here: http://www.pinballnews.com/news/oursler.html This event is IFPA sanctioned and is worth full value WPPR points. I'll have more details later on Facebook and on kcpins.com.
The next regular tournament is April 19th at 5:00.